Reese Witherspoon has dropped her biggest hint yet that she is ready to reprise her role of Elle Woods in what would be the third outing for her 'Legally Blonde' character, saying that the timing is perfect with more high-profile women in politics.
The Oscar-winning actress was chatting on TV with stylist Rachel Zoe when she got talking about the prospect of another film in the series.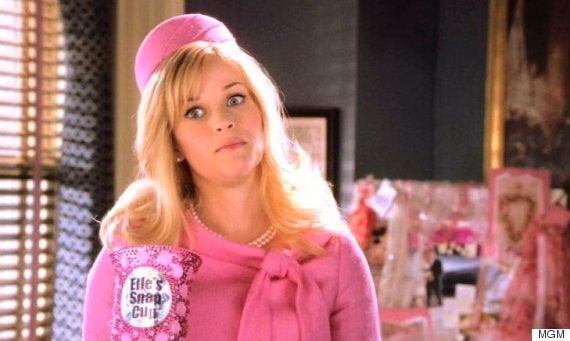 Reese Witherspoon made her name as ditzy legal whizz Elle Woods in 'Legally Blonde'
She said: "A lot of writers over the years have come up with different ideas for it. I actually think it's kind of great right now because we're talking about women in politics and how important that is to get more women.
"And I think it'd be kind of a cool thing to have [Elle Woods] be a Supreme Court Justice or somebody who runs for office, like president."
Reese first played ditzy but determined Elle in the original film, back in 2001, which scored a whopping $132million at the US box office and made her name as a Hollywood force. She has since gone on to win an Oscar for her role as June Carter Cash in 'Walk the Line', and form her own production company, which was behind last year's hit 'Gone Girl'. She received another Oscar nomination this year for her role of Cheryl Strayed in 'Wild'.
The original 'Legally Blonde' put Reese on screen with Jennifer Coolidge, Luke Wilson and Selma Blair. The story followed Elle Woods struggling to win back her ex-boyfriend by earning a law degree.
Popular in the Community