David Beckham has long earned national treasure status, whether he's on duty being a Goodwill Ambassador for the UN, giving us a glimpse of his new underwear collection, or merely making us all cry into our cappuccinos with his latest snap of daughter Harper.
However, as this throwback clip proves, he was already giving us lessons in humility and hard work 15 years ago.
Check out David Beckham's chat with Michael Parkinson in the clip above...
Interviewed on this day in October 2000 by chatshow host Michael Parkinson, Becks - then sporting one of his many striking 'dos, this time a skinhead shave that would have tested a less beautiful man - was asked just how talented he was as a football-mad schoolboy.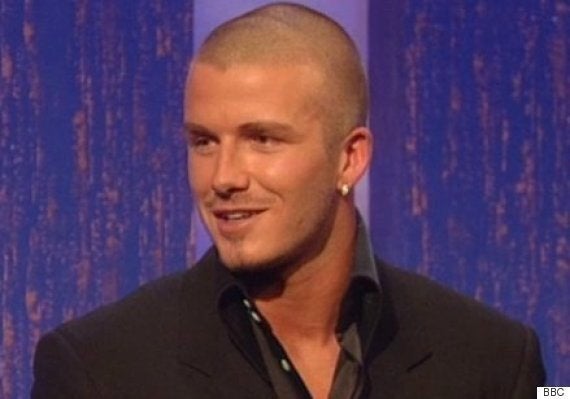 David Beckham, several years - and hairstyles - ago
Showing remarkable emotional intelligence for - let's face it - a footballer, and the good manners for which he has become increasingly known, he managed to divert the question of his natural gifts into an anecdote about the good influence and tireless support of his father.
I was, because sometimes at school, I used to get kicked all over the place, come home with bruises from head to toe... I'm never one to say I was really good at football when I was 10 or 11. I left for that other people to say. My dad never said I was that good, but I think deep down he knew I had a bit of ability."
And on the subject of hard work, it was clear that Becks' father was once again a defining influence...
"I always say that practice gets you to the top of most of the time," he told Parky. "That's something my dad drummed into me since I was eight, nine, ten..."
If we remember this interview came in 2000, two long years after Becks had been booted out of a crucial World Cup match for his temper, after he'd been turned into a social pariah by the press for his actions, been the subject, along with his wife and children, of malicious and personal chants from the terraces whenever he stepped out for a game, then his calm, polite manner becomes all the more impressive.
Sure enough, his temperament paid off. Less than a month after this interview was broadcast, Beckham was made England captain, a position he held for six years. During his 20-year career, he won league titles in four countries, and received 115 caps in total. In 2004 he was named in the FIFA 100 list of the world's greatest living players, and he was made a UNICEF UK Ambassador the following year.
He told us then: "Even my two-year-old daughter says 'please and thankyou'. From living in America, she says 'You're welcome.'"
He added: "We try to lead by example, by showing them it's important to work hard. That's one of the key things me and my wife have always done, (both) before we had children, and now we have four children.
"I've done that throughout my footballing career and I'll continue to do it outside.
"We juggle everything around the family because our main priority is the children, simple as that, and it always will be, but being hardworking is the best thing you can show children."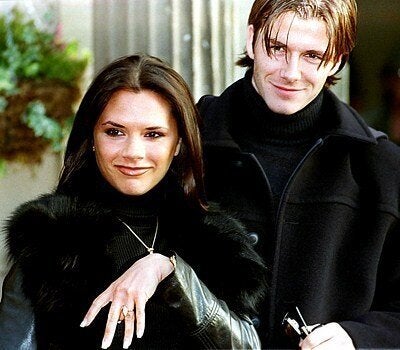 David Beckham's 10 Most Significant Moments
Popular in the Community