A series of raw images showing women's breasts, post-mastectomy, has captured the attention of Stella McCartney (and the nation).
The designer has teamed up with esteemed photographer Laura Dodsworth to raise awareness of breast cancer and the women affected by it.
The collaboration proceeds the grand unveiling of McCartney's lingerie collection in September which featured a mastectomy bra named in honour of her mother Linda Louise McCartney, who died from breast cancer in 1998.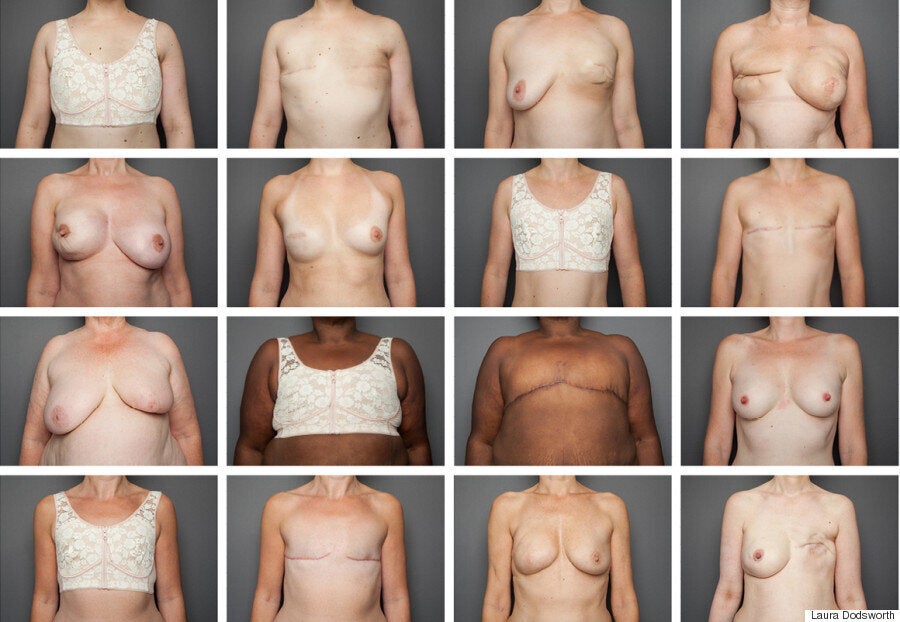 In an insightful interview, McCartney has spoken to Dodsworth about her powerful photographs and the way breasts are portrayed in the media.
"Nothing puts your own problems, big or small, into perspective like someone else's life or death story," she explains.
The un-airbrushed photographs and assisting stories support the launch of McCartney's double mastectomy bra and the 'No Less A Woman' campaign.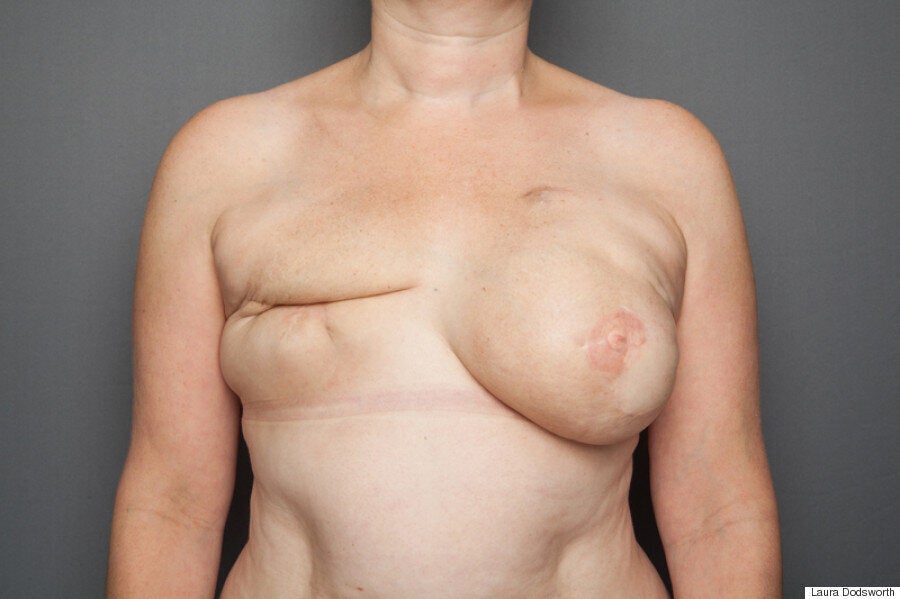 "I became fascinated with the dichotomy between how breasts are presented for public consumption versus how we feel about them privately," she says.
"When I was younger I didn't feel that my breasts measured up, literally, to the 'perfect' breasts I saw in the media. It's common to feel insecure about how we look, but our appearance has never been under such pressure.
"With all the sexualised images of women and the ubiquitous airbrush, I feel we are chasing unobtainable ideals. I really wanted to burst the 'fantasy bubble' of perfect media breasts."
Of course, with breast cancer comes burns, scars and sometimes destruction (both emotionally and physically). And those are not images we typically see.
"The loss of a breast, gaining scars, the diagnosis, treatment and recovery will mean different things to different women – we are individual, complex, nuanced," says Dodsworth.
"I wanted to tell these women's stories and share the un-airbrushed truth. This isn't about a pink-washed sugar coating. We need to tell the truth. This is how they look. This is how they feel."
The photographs have been published in a book entitled 'Bare Reality: 100 women, their breasts, their stories' (£25).