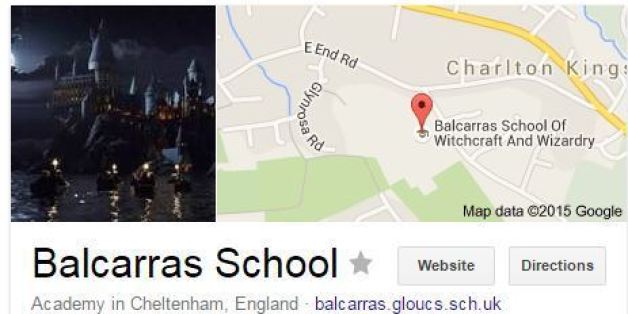 Google
Things are turning spooky at Balcarras School in Charlton Kings, Cheltenham as someone has managed to change its name to 'Balcarras School Of Witchcraft And Wizardry' on Google.
Searching Balcarras School will also yield a picture of the fictional school of magic from JK Rowling's Harry Potter series.
The comprehensive secondary school hasn't yet announced any plans to include magic on their curriculum, although we're hoping some letters will fly down the chimney some time soon.
ALSO IN THE NEWS: