George Alagiah has announced that he has finished his medical treatment, following his diagnosis of bowel cancer.
The BBC journalist and newsreader gave this update on Twitter, telling his followers that this moment has been "a long time coming"...
A long time coming but the cancer treatment is finally over. Now I can look forward again. Thank you for thoughts, prayers and support.

— George Alagiah (@BBCAlagiah) October 28, 2015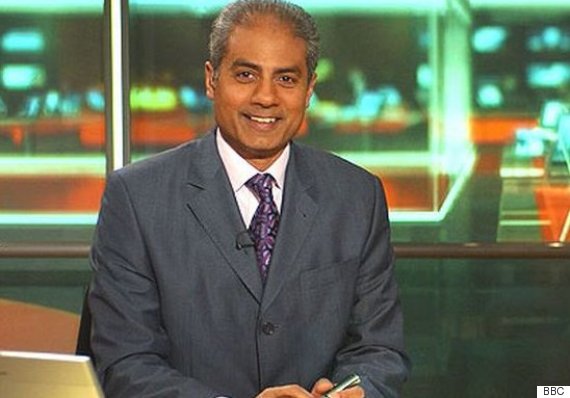 George Alagiah has been a journalist with the BBC for 26 years
George has been away from our screens for the past 18 months, following his announcement in April 2014 that he had been diagnosed with the disease, and would be taking time off for treatment. He has been mostly silent in public about his medical treatment, giving only a few updates in the last few months...
BBC delivers another bunch of mail from viewers.Humbled that you still care.Thank you.Latest from medics - I'm making encouraging progress.

— George Alagiah (@BBCAlagiah) June 28, 2014
He's also taken to Twitter to thank his family for taking part in charity runs, as well as his colleague Sophie Raworth, who ran in the Boston Marathon earlier this year to raise money for cancer research...
What a friend, what a woman! @sophieraworth thank you for running @bostonmarathon in aid of cancer research @JustGiving

— George Alagiah (@BBCAlagiah) April 20, 2014
The Mail reports that George will be returning to his role on the BBC News at 6 o'clock, starting with two or three programmes a week while gradually building up his workload.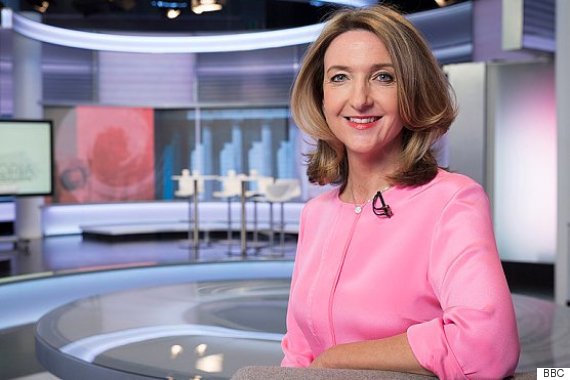 Victoria Derbyshire has returned to work at the BBC following time off for cancer treatment
George's colleague at the BBC, Victoria Derbyshire, has also returned to work following a mastectomy after her diagnosis of breast cancer.
Victoria, whose show is broadcast on BBC2 and the BBC News channel, kept a video diary of her treatment, which was shared with viewers ahead of her return. She said in the video: "The reason I wanted to talk about what has happened to me is that I am a pretty open person. But also because more than one in three people will be diagnosed with cancer. And here's the thing: having cancer is manageable."
All our best wishes go to both George and Victoria.
LIKE US ON FACEBOOK | FOLLOW US ON TWITTER