A Co-operative in Whaley Bridge is closing early on Halloween, after staff reported paranormal occurrences at the store.
The decision to close an hour-and-a-half earlier than the normal 11pm time on the fright night, was made by the manager of the store to "avoid members of staff becoming distressed".
CCTV footage was released after the announcement, in which a ghostly apparition appears to slide across one of the supermarket walls.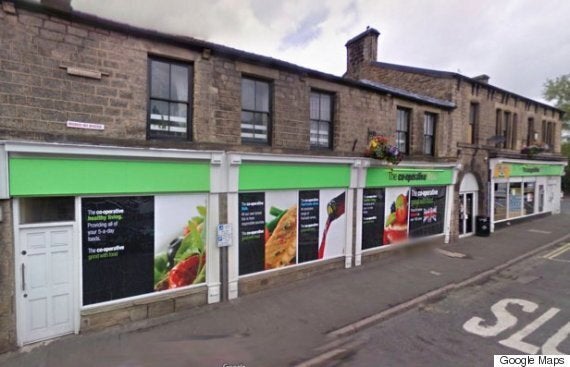 This co-op is closing early to "avoid members of staff becoming distressed"
The video footage also appears to show items physically flying off the shelves.
Describing the building to the Press Association, Chris Armstrong, the regional manager of the Derbyshire store, said: "It is built on top of a set of old cellars.
"It's very dim and dusty down there. Lots of the windows have still got iron bars on them. Unexplained stock movements are happening, doors rattle in their frames when there's nobody anywhere near them."
Manager Leanne Williamson said: "Staff have regularly complained of an eerie and uncomfortable atmosphere and a number of 'unexplained' occurrences such as noises and the feeling of being watched and followed.
"I don't believe in that sort of thing but I do believe in what I can see and there is no other way to explain it."
It's unknown whether the video is just a PR stunt for Halloween, or if the ghostly apparitions truly haunt the store. Although one thing is for sure, we will be staying clear of the Co-op this Hallows Eve.
Popular in the Community