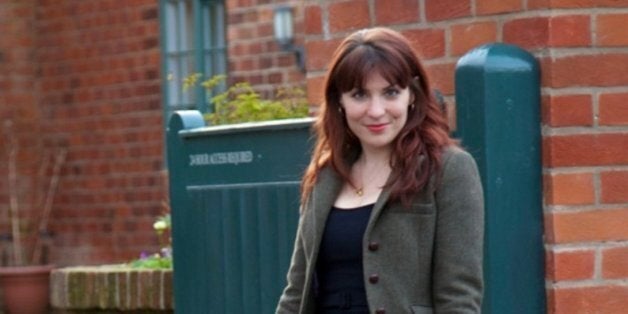 The former aid worker who claimed Jeremy Corbyn appointed a "fascism-apologist" to a top communications job is applying to be the party's candidate in the Oldham West by-election.
Ms Godfrey, who has worked in conflict zones in the Middle East and Africa, claimed that Mr Milne's views on Russia, Iraq and Syria made his appointment "morally and ethically wrong."
Ms Godfrey is putting her name forward to be Labour's candidate in the Oldham West and Royton by-election, caused by the death of sitting MP Michael Meacher last week.
Ms Godfrey previously stood as a candidate in Stafford in May's General Election, coming second, and is a popular and respected figure in the Parliamentary Labour Party.
She believes these came from the "hard left" of the Labour Party.
Speaking to The Huffington Post UK, Ms Godfrey set out her fears that Ukip could capture the seat from Labour, despite the party's near 15,000 majority.
She said: "We are really struggling because we are not taking the fight to Ukip, because we are standing back and are not looking at the lives people are living.
"When I was living on benefits I woke up every morning and was terrified, every night when I went to sleep I was scared. It's such a hard thing to deal with. It's exhausting. It's exhausting to know that at any moment you could be called in to the benefits office and be told you have to find a job that doesn't exist. You're going to be told you have to find the train fare for an interview for a job that then will turn out was given away six months ago.
"I used to go into my job centre every day and look for work but there was never anything apart from you can pay to be a party planner you can pay to train in this way.
"The people that I would see there voted Labour once, and they vote Ukip now."
Last year, Ukip came within 617 votes of winning the neighbouring seat of Heywood and Middleton from Labour in a by-election.
The anti-EU party were 17,284 votes behind Labour in the seat in 2010, but surged to second place as it saw its support in traditional Labour areas grow.
Last week, a Ukip spokesman signalled the party was hopeful of a similar surge in popularity in Oldham West, and said: "The Corbynista politics do not appeal to the core vote in Oldham. He might have an appeal in certain parts of the world but that seat isn't made up of students and Hampstead socialists.
"Given the complete chaos that is Labour at present, it's not out of the question that we could topple it. We have very good people up in the North West."
Ms Godfrey is in no doubt that Labour needs to tackle the Ukip threat head on, primarily by countering the claims that leaving the EU would benefit the UK.
"I can't believe the gall of them sometimes when they go on Question Time and say they have answers. To take us away from Europe isn't an answer, it just breaks us more.
"To say to people in the steel industry that Europe isn't part of the market that kept them going and should keep them going, should have that industry and should support it are false answers. And they are really convenient answers and self-interested answers for that little Ukip industry, for those group of people who are frankly having a wonderful time.
"We can't step away from Europe for small businesses for jobs for everything that is supporting employment right now
"My problem with Ukip is I don't think they graft, I don't think they know what it is to graft.
"I think they are really thin and if you challenge them they just dissolve, I don't think they have the arguments."
Ms Godfrey is bi-polar, and contracted tuberculosis in her early 20s, leading to permanent lung-damage.
She said: "I don't claim any disability benefits partly because I slightly think that moving to Kibera when I was 23 makes it slightly my fault."
Referring to her disabilities, Ms Godfrey added: "I was shy of it for years as a topic because Labour was shy of it."
One senior Labour MP said Ms Godfrey is "exactly the kind of person we need in Parliament – Northern, from a working class background, disabled and super smart."
The selection meeting for who will be Labour's candidate in the as yet undated by-election will take place on Tuesday November 5 – Bonfire Night.
Others Labour figures likely to be on the shortlist include the leader of Oldham council, Jim McMahon. However, it has been reported that Mr McMahon may seek to become Mayor of Greater Manchester in the inaugural election to that post in 2017.
One figure who has ruled himself out is Jon Lansman, a former advisor to Mr Meacher and a director of the campaign group Momentum.
Mr Lansman has spoken in favour of mandatory reselection on MPs in the past, and as a key ally of Tony Benn is linked to Labour's in-fighting era of the 1980s.
A Ukip spokesman said the party had selected its candidate for the by-election, but added: "Out of respect for the family of Mr Meacher, we will await confirmation of when the Labour Party intends to announce their candidate before we make plans to formally announce our own."
Popular in the Community