Not content with being one of the best Formula One racers in the world, Lewis Hamilton was keen to show off his skills as a wrestler during a trip to Mexico.
The F1 champion took to the ring during a Lucha Libre promotional event at Arena Mexico, where he proved to be a worthy competitor.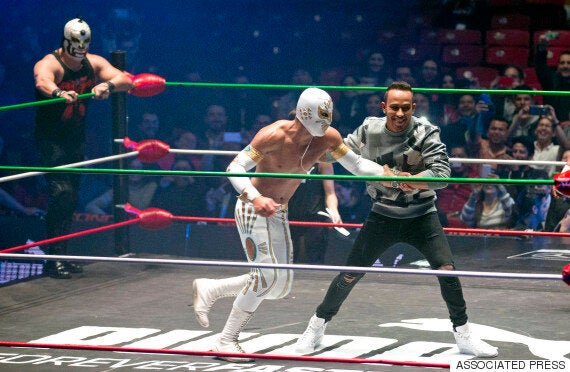 Lewis Hamilton took to the wresting ring in Mexico
Lewis took on professional wrestler Mistico - real name is Luis Ignacio Urive Alvirde - and ended up surprising the crowd by delivering a knockout blow.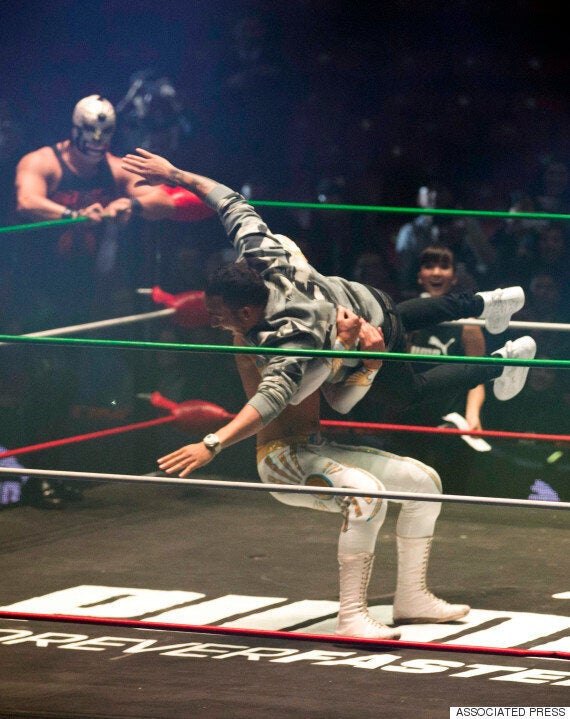 Lewis looked like a gonner at one point
He was crowned the victor of the small fight, after managing to get Mistico on the floor, who was then counted out.
Lewis, who won his third Formula One title last weekend, then celebrated this win with a lap around the ring on the shoulders of another professional wrestler, Mephisto.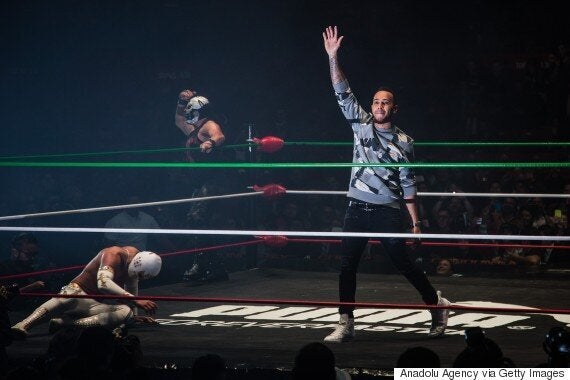 He was crowned the victory after taking out Mistico
"I've seen this on TV, in movies, but to actually be there and be in the ring is really cool," he said.
"They were talking about just doing a very simple manoeuvre but I wanted to really do it. Hopefully you were kind of impressed by my wrestling moves. Maybe when I retire I'll come back," he added.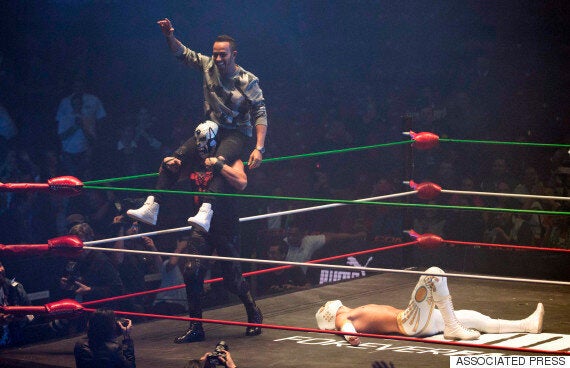 Lewis celebrated his win on the shoulders of Mephisto
Lewis was in Mexico City ahead of the penultimate race of the F1 season, which takes place this Sunday (1 November).
His win in Austin, Texas last weekend, means he can not be beaten for the championship, and has now won the title three times, Jackie Stewart's record.
"Every day I am waking up and I'm like, 'I can't believe it. I'm a three times world champion," he said of his success.
"I don't know when it's going to kick in but I'm definitely enjoying it. When people tell me three, I have them repeat it because it sounds really cool."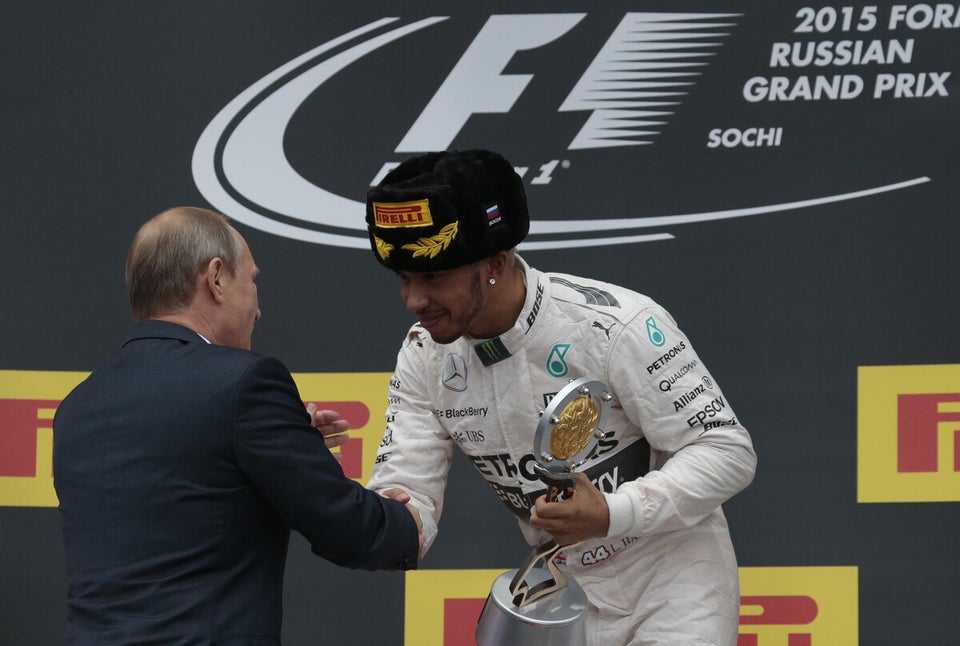 Lewis Hamilton and Vladimir Putin
Popular in the Community