Jeremy Vine has been enjoying both appreciative praise and withering put-downs for his distinctive style on this year's 'Strictly Come Dancing', and now he's taken to social media to defend himself from the latter, in the most classy, dignified, thoughtful manner you could imagine.
The BBC presenter has posted a video on his Facebook page, responding to his critics with a response that should surely silence any further potential doubters.
Jeremy was responding to one non-fan in particular, Martin, who had written to him, saying "Def time for bovine to leave the show. Great for a laugh but not a natural dancer. Sorry m8 [sic] but time for you to MOVE ON [capitals are writer's own]."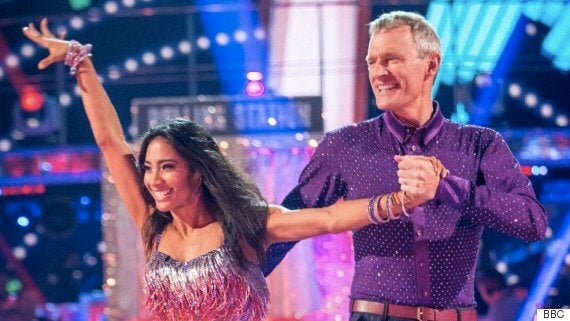 Jeremy Vine, dancing with partner Karen, tells his troll he is "taking the competition very seriously"
Firstly, Jeremy - this year partnered with professional dancer Karen Clifton - replied to Martin, pointing out that 'Strictly' is "a show where you observe people learning to dance as well as a contest between dancers".
He added: "I totally accept that on technique I have no right to a place in the top group, but I hope you can see there is some progress after Karen's work - sometimes 8 hours a day in the gym fitted around Radio 2.
He then went further in his video post - WATCH ABOVE - where he addressed 'Martin' in the most polite terms.
In the video, Jeremy says: "I promise that I am taking this seriously and not doing it for comedic purposes. I can think of people in the past who have done it for a laugh.
"During my dances there has been laughter, but it has not been something I have sought. I have really wanted to dance well. I'm trying to get some technique.
"Karen started dancing when she was eight, and I started dancing on August 8th.
"The second thing, more important, I have two young daughters, they're 11 and 8, and I said when I started, I promise I will be serious about this and learn to dance.
"You might argue it hasn't gone very well… the message I don't want them to take away, is that once our dad thought he couldn't win, he just gave up.
"Until the very last moment in the contest, until I'm voted out, I will always work at getting better. The fact that I'm not the best is not a reason to give up, and that's true of so much in life, just because you can't win doesn't mean you stop working."
And he finishes the video with a big smile!
Meanwhile, Jeremy has made it through another week of the intense dance competition, remaining in the room while celebs Ainsley Harriott, Iwan Thomas, Anthony Ogogo and Daniel O'Donnell have all previously exited.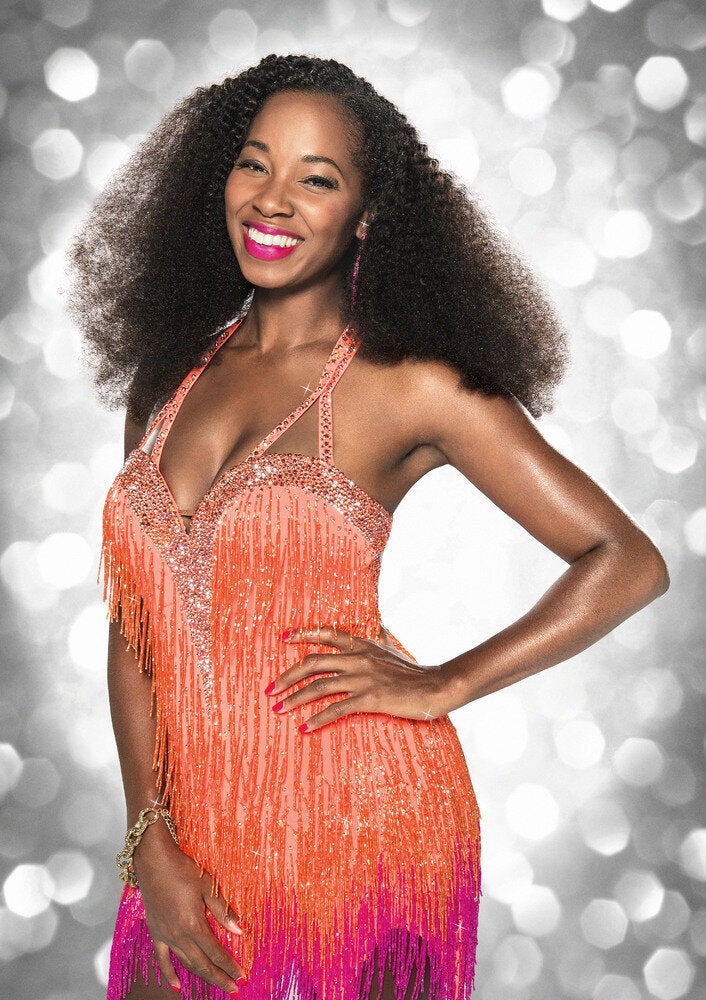 'Strictly Come Dancing' 2015
Popular in the Community