Sharon Mitchell got a shock in Friday night's 'EastEnders', when Kathy Beale's evil husband Gavin revealed that he IS her father.
While some viewers speculated over the possibility that Gavin is Shazza's dad earlier this year, the big reveal still had the power to stun, and was made even more sinister by the fact Paul Nicholl's character used Dirty Den's nickname for her.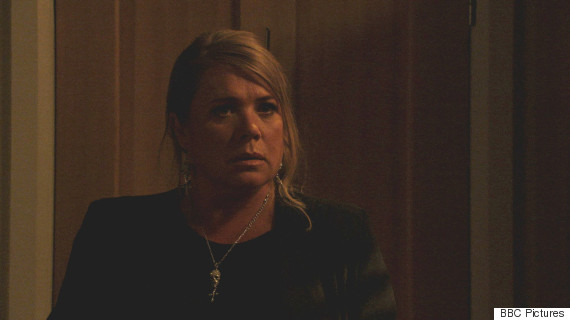 Oh, Sharon...
Despite the fact Ben previously thought he'd rid his family of the troublesome Gavin, he made a comeback in the hour-long Halloween episode, which ended with Kathy, Ben and Sharon locked in the kitchen, together with the villain.
It wasn't just the Mitchell-Beale clan that experienced some Halloween drama though, as Stacey Branning was rushed to hospital, following an accident inadvertently caused by Lee Carter.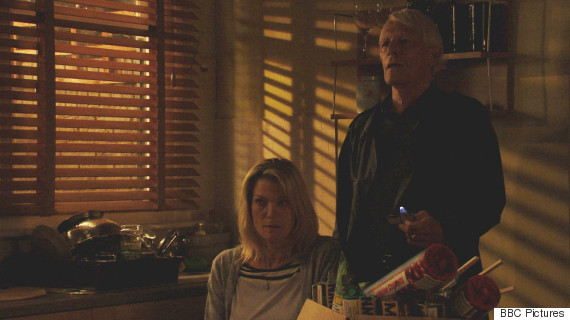 What will Gavin do next?
Luckily, the young mum and her unborn baby both survived, however it seems Martin Fowler isn't going to let Lee get off lightly.
The drama will continue next week, as Sharon attempts to process the news that the evil Gavin is her dad, while Stacey is set for further turmoil, as it becomes apparent to Shabnam that Martin may not be the father of Stacey's baby.
Check out all the latest 'EastEnders' news and spoilers here.
LIKE US ON FACEBOOK | FOLLOW US ON TWITTER