Shaker Aamer, the last British resident held in Guantanamo Bay, has been released, the Foreign Office has confirmed.
Mr Aamer has been due for release since September, when US authorities announced he would be freed after 13 years and a half years being held without trial at the camp.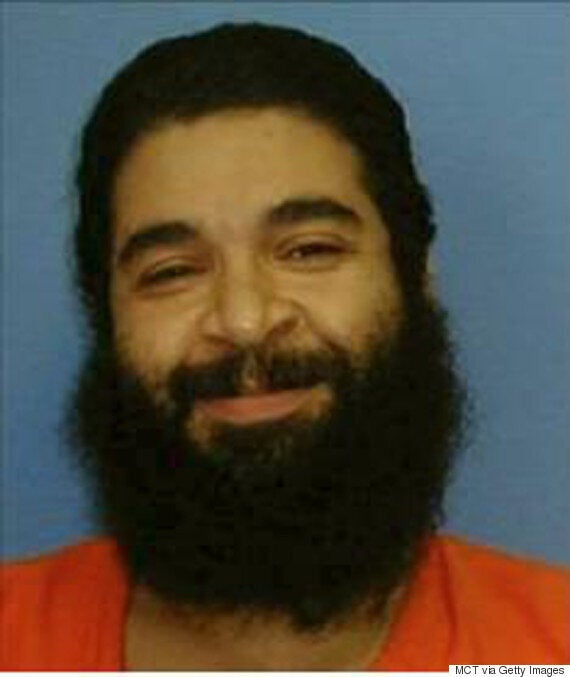 A spokesman for David Cameron said there were "no plans" to detain him on arrival in Britain. "Everything necessary to ensure public safety has been put in place," he said.
Cori Crider, Mr Aamer's US lawyer and Strategic Director at Reprieve, said: "We are, of course, delighted that Shaker is on his way back to his home and his family here in the UK. It is long, long past time. Shaker now needs to see a doctor, and then get to spend time alone with his family as soon as possible."
Mr Aamer, 46, was born in Saudi Arabia but was legally resident in Britain and his wife and four children all live here.
According to FlightAware, a plane took off from Guantanamo Bay at 11.30pm local time (4.30am UK time) bound for London's Biggin Hill airport. It is due to land at 1.25pm UK time.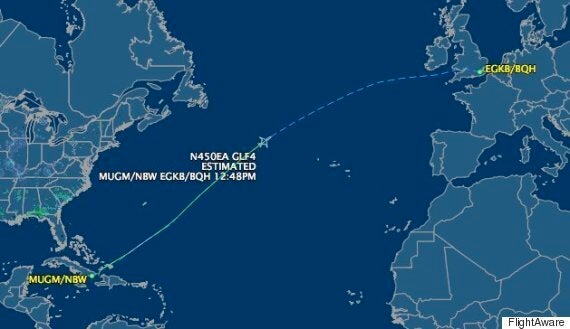 The flight from Guantanamo Bay crossing the Atlantic
The press has arrived at Biggin Hill in the hope of meeting his plane.
Mr Aamer has said he wants a medical examination when he arrives before he meets his wife, The Guardian reports.
Andy Worthington, co-director of the We Stand With Shaker campaign, said: "We're delighted to hear that his long and unacceptable ordeal has come to an end.
"We hope he won't be detained by the British authorities on his return and gets the psychological and medical care that he needs to be able to resume his life with his family in London."
Amnesty International UK Director Kate Allen said there should be a judge-led inquiry into Mr Aamer's claims he was tortured in Afghanistan "in full view of British agents" before he was handed over to US forces.
She said: "After so many twists and turns in this appalling case, we won't really believe that Shaker Aamer is actually being returned to the UK until his plane touches down on British soil.
"We should remember what a terrible travesty of justice this case has been, and that having been held in intolerable circumstances for nearly 14 years Mr Aamer will need to time to readjust to his freedom.
Labour leader Jeremy Corbyn, who has campaigned for his release, said it was "great news".
"Let's pretend for a moment that the torture statements made by these men are true: the US should look at the worst that each person is meant to have done, assume they did it even if they did not, and then ask whether they deserve more than twelve years of abuse in this terrible prison," he wrote.
"We might consider twelve years in a terrible prison, for an unidentified crime, imposed without a trial, as harsh under the most despotic regime."
Speaking after Mr Aamer was released, Jeremy Corbyn said: "We must recognise the crucial role played by the steadfastness of his family and the commitment of all those who campaigned for his release, whether they lobbied their MPs or demonstrated on the streets against this huge injustice."
Popular in the Community