Terrell Lawrence has become the first male cheerleader in the UK for a professional basketball club.
The 17-year-old will join the Plymouth Raiders troupe of dancers for their British Basketball League home games.
The contemporary and ballet dancer said his friends think his inclusion in the squad is "really cool".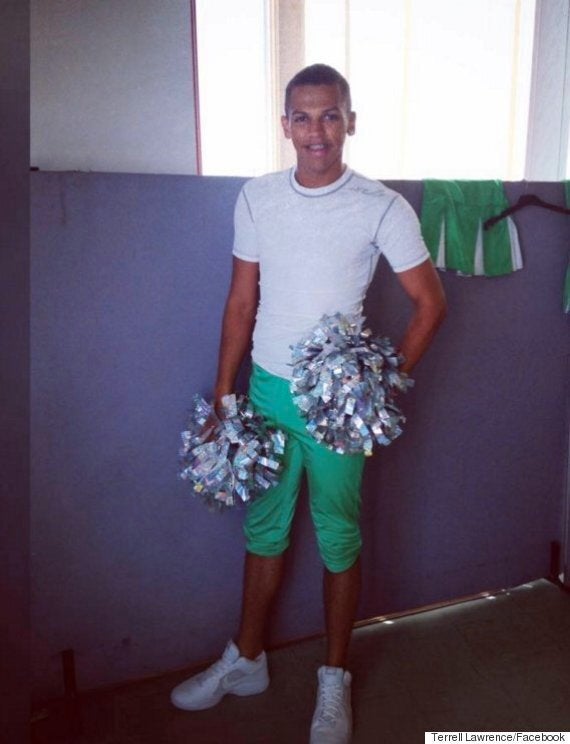 Terrell Lawrence has become the UK's first male cheerleader in the UK for a professional basketball team
Lawrence told BBC South West: "There's been no negativity and some of my friends say they want to do it and I've told them to come along to the auditions."
He told the BBC: "I've met a whole new group of friends and the girls are really supportive towards me. The whole community of Plymouth and the Raiders are really supportive of me and what I want to do."
Male cheerleading is relatively uncommon in the UK but in 2012 a Male Cheerleading UK Twitter account was started to investigate "the rise of male cheerleaders in the UK". The account has 130 followers.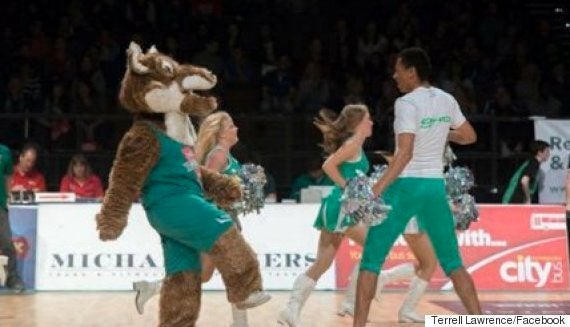 Lawrence in action for the Plymouth Raiders
Writing on his Facebook page, next to a picture of him holding his PomPom's, Lawrence said: "I think this proves you can do whatever you want." The photo gained over 200 Likes.
Lawrence's spot on the Raiders cheer squad comes at a critical time for the team - as they are at the bottom of the league having lost all of their games this season.
Lawrence will be court side On Friday as the Raiders new head coach Daryl Corletto takes charge for the first time against unbeaten leaders Leicester Riders.
Head cheerleader Kirensa Cameron-MacNab told the BBC that Lawrence had "more steps than us" and had brought a really "individual style that are lot of us are learning from".
Cameron-MacNab added that there were a lot of great male dancers in the UK and it would be "great to see more Terrells" cheerleading.
Related