Jeremy Clarkson could be facing up to three years in jail after an Argentinian court reopened the infamous Top Gear number plate investigation.
A judge will now examine whether or not the former host of 'Top Gear' committed a crime when he drove across the country in a car with the number plate H982 FKL, which some believe was a reference to the Falklands War.
The incident in October of last year led to Clarkson and his co-hosts James May and Richard Hammond to be chased out of the country by a violent mob.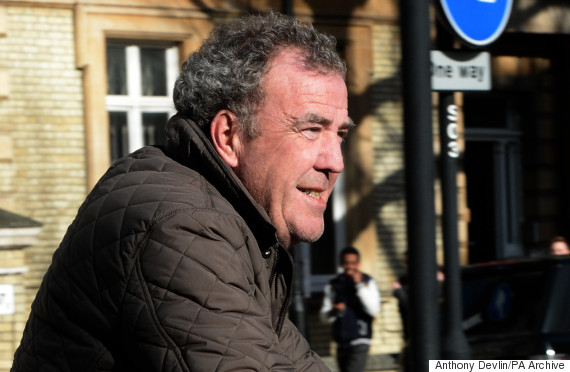 Clarkson looking chirpy in the midst of what would become his sacking
The specific charge is of "falsifying, altering or suppressing the number of a legally registered object".
A previous investigation by Judge Maria Cristina Barrionuevo found the team had not acted in bad faith.
SEE ALSO: 'Top Gear' Script Editor Richard Porter Admits 'Jeremy Let Us Down With Half-Hearted, Feeble Apology'
But an appeals court has ordered the case be reopened after pressure from a Falklands war veteran, Osvaldo Hillar.
He said: "We believe that the Top Gear crew changed the plates in the full knowledge that what they were doing was illegal."
The three presenters may have to give evidence in Argentina.
The episode in question drew huge viewing numbers but the fate of 'Top Gear' rapidly declined soon after when Jeremy Clarkson was fired for punching a producer.
Hammond and May quickly announced they wouldn't be returning to the show on the BBC but the three have found a new home on Amazon Prime in a yet-to-be titled show.
LIKE US ON FACEBOOK | FOLLOW US ON TWITTER