Jeremy Clarkson has stirred controversy in Argentina by driving through the country in a Porsche with a number plate interpreted to reference the 1982 Falklands war.
Clarkson, who was shooting for BBC show Top Gear, was filmed driving the car – with the plate H982 FKL – for a 1,350-mile journey on the Patagonian Highway.
Daily newspaper Diario Jornada said: "Although the BBC had asked the popular presenter Jeremy Clarkson to behave during his trip to Argentina, he chose a Porsche with the provocative number plate H982 FKL."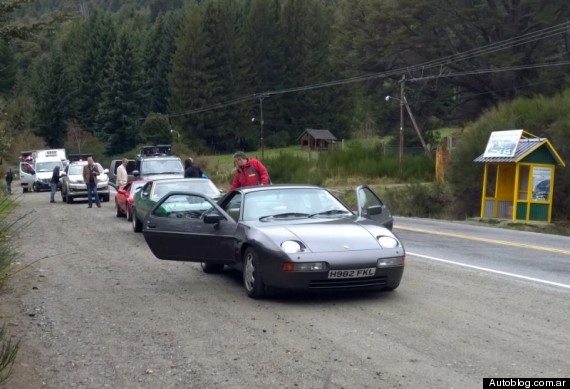 Jeremy Clarkson was filming a Top Gear episode in Argentina along with co-presenters Richard Hammond and James May
Leading Argentinian newspaper Clarin described the issue as "highly sensitive for the Argentines… Clarkson would have had problems, no doubt."
Argentina's military government invaded the Falklands in 1982, citing a territorial claim dating back to Spanish colonial times.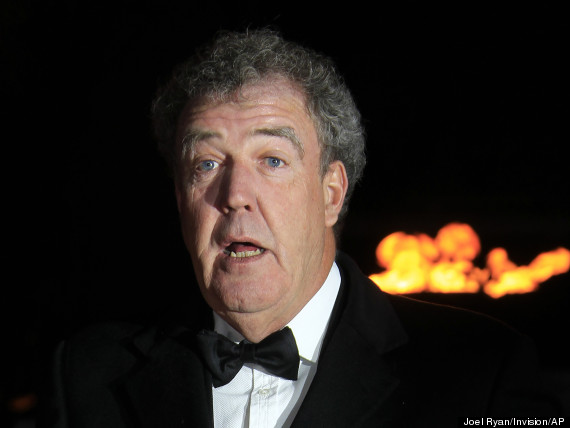 Jeremy Clarkson was shooting a forthcoming episode of Top Gear in Argentina
The 74-day war claimed the lives of 649 Argentinians and 255 Britons.
Clarkson tackled the controversy on Twitter. He addressed the Mirror newspaper to deny earlier claims the BBC had told him "not to misbehave" while filming abroad and posted a photograph of himself standing in front of a serene landscape.
According to the Mirror, the BBC told me not to misbehave while I'm in Argentina. 1) they haven't and 2) see pic pic.twitter.com/bd3erxSsTZ

— Jeremy Clarkson (@JeremyClarkson) September 23, 2014
In a separate post also directed at the Mirror, he eloquently added: "You there: Fuck off. And when you get there, fuck off from there too. Then fuck off some more. Keep fucking off until you get back here."
Anyway, this is my official response to the Mirror. pic.twitter.com/PF83GPDg9P

— Jeremy Clarkson (@JeremyClarkson) September 23, 2014
A spokesman for Top Gear told Huffington Post UK: "Production decided what cars they wanted for the trip and the budget per car. A production assistant bought three cars.
"An Argentinian newspaper decided that as the number plate contains the letters FKL and number 982, it must be a reference to the war. It is not. Nor did Jeremy choose or purchase the car."
SEE ALSO:
Executive producer Andy Wilman said: "Top Gear production purchased three cars for a forthcoming programme; to suggest this car was either chosen for its number plate, or that an alternative number plate was substituted for the original is completely untrue."