New Zealanders are celebrating after winning the Rugby World Cup, becoming the first country to win the tournament three times.
The All Blacks beat Australia 34-17 in the final at Twickenham Stadium on Saturday night.
Fans at the ground and their countrymen at home erupted in celebration at the victory, which saw flyhalf Daniel Carter named man of the match, in what is expected to be his last test before retirement.
Carter, 33, finished with 19 points, and finally played a full part in an All Blacks' World Cup win after getting injured during the team's 2011 title campaign.
Carter saw New Zealand home, though, to likely end his test career with 1,598 points. Since the 2011 final, New Zealand has lost only three of 54 games.
People agreed the match was a fitting farewell to international rugby - if confirmed - for Carter.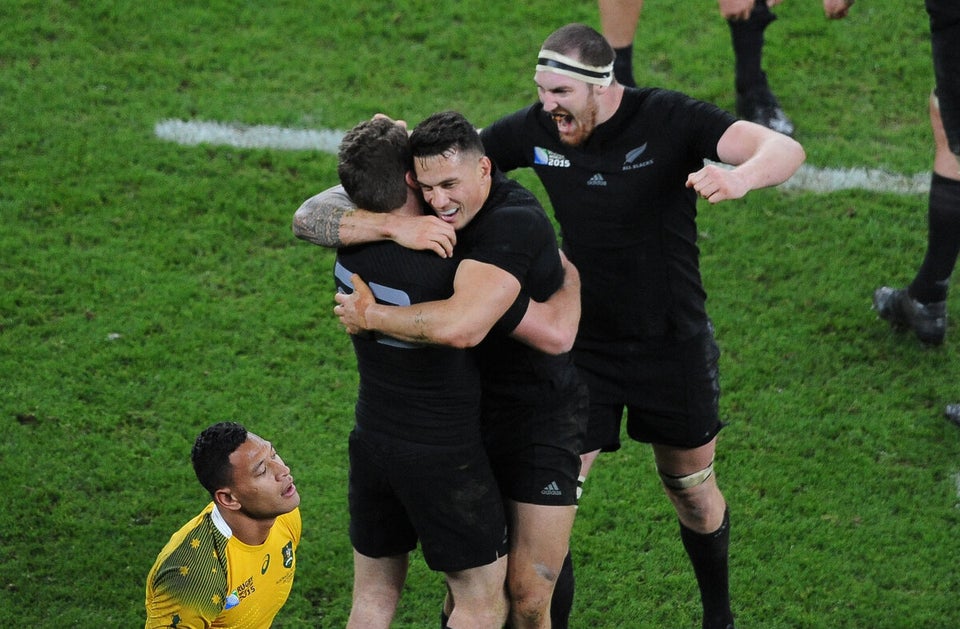 New Zealand celebrates winning the Rugby World Cup
The Kiwis celebrated as the Australian players commiserated with one another.
Popular in the Community