Egyptian authorities say the wreckage was spread over seven square miles.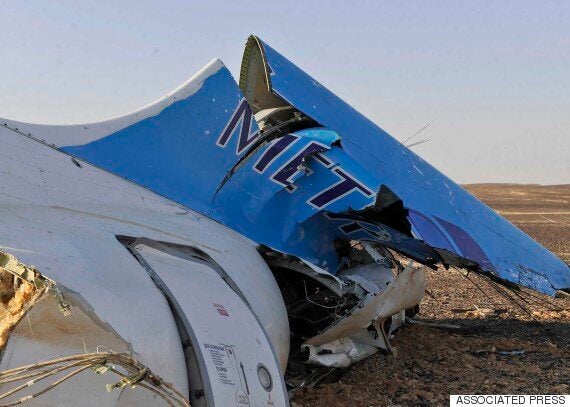 Wreckage at the site of the crash
Despite this, three airlines - Emirates, Air France and Lufthansa - have said they will not fly over the Sinai Peninsula until more information is available.
Russia has announced a day of mourning.
The The Airbus A-321 was bound for St Petersburg crashed shortly after taking off from the resort of Sharm el-Sheikh.
It was carrying 221 Russians and three Ukrainians, mainly tourists returning from their holidays.
Story continues after slideshow...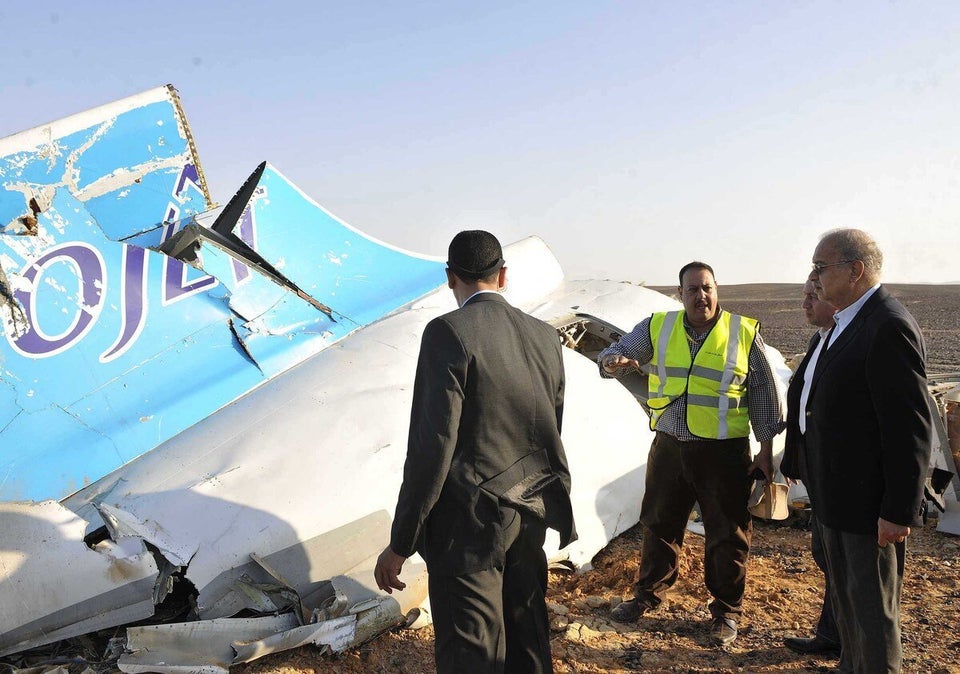 Sinai Plane Crash
There were 17 children on board.
Flight 7K9268 vanished from radars just 23 minutes after take-off.
Although the so-called Islamic State terror group tried to claim responsibility for the crash, many were sceptical, with one expert calling it "almost certainly nonsense".
The aircraft belonged to Russian airline Kogalymavia, also known as Metrojet, and was carrying mainly Russian tourists at the time.
According to FlightRadar24, the plane was descending steeply in its final minutes.
An Egyptian official said the pilot had reported a technical problem and was trying to land at the nearest airport.
The wife of the co-pilot claims her husband had complained about the state of the plane prior to the flight.
She said: "He complained before the flight that the technical condition of the aircraft left much to be desired,"
Related