It began when James tweeted asking: "Is Danny Dyer on Strictly???", before it descended into slurs about each other's careers.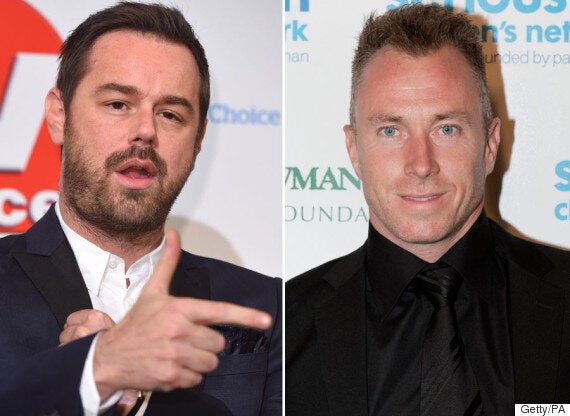 Danny Dyer and James Jordan
In response to the former 'Strictly' professional dancer, Danny tweeted: "Yeah like you......oh....wait...."
James then hit back: "Nice one tough man. I'll do the jokes pal. How are the movies going? Oh... no....."
"Clearly you shouldn't do the jokes soppy nuts. how's the career going.....oh...I mean the existence??" Danny retorted.
James then said: "At least I know I can back my mouth up boy..... Did I maybe touch a nerve," which led to Danny branding his rival an "irritating cock".
"You keep backing that mouth up my love. Didn't touch a nerve. I just think you're a bit of an irritating cock," he wrote.
It ended with James tweeting: "Keep tweeting me mate... This is great I keep getting more followers."
While the stars were busy insulting each other, Kellie had earned herself 28 points from the 'Strictly' judges for her Paso Doble with partner Kevin Clifton.
Her her performance, James commented: "Another great performance.... I loved the music But! She really is so stiff still through her back. Soooo stiff. But I liked it."
'Strictly Come Dancing' continues tonight at 7.15pm on BBC One.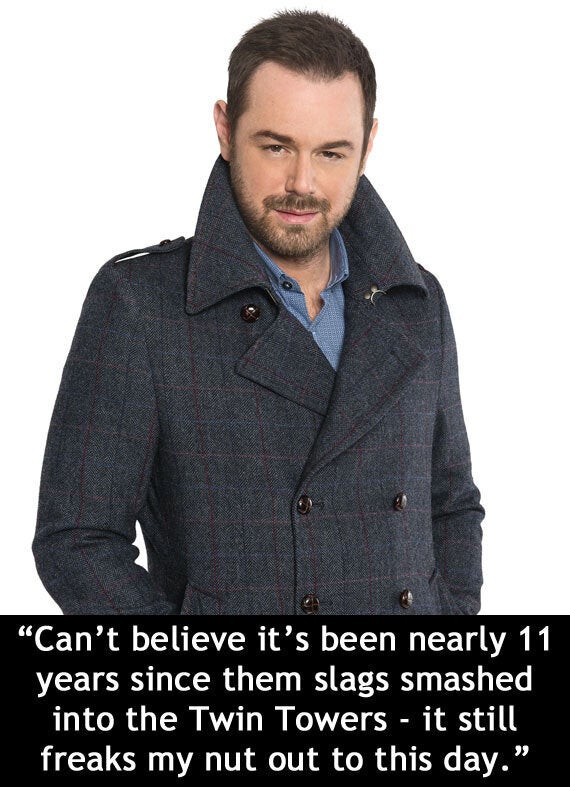 Danny Dyer's Words Of Wisdom
Related