In the documentary about her extraordinary life, in cinemas this week, it is Malala's intense bond with her father that we see influencing her outlook, inspiring her to become a worldwide activist, troubling her following her attack by the Taliban. When she came out of her coma following her emergency surgery, his was the first name she cried.
So, it's surprising to hear from the man himself, Ziaddun Yousafzai, that these days he's actually more concerned with her younger brothers than he is with the welfare of 18-year-old Malala, the world's youngest ever Nobel Prize laureate.
"I focus now more on my sons," Ziaddun tells HuffPostUK. "They're as important as my daughter, but she's more independent now. She's come to the limelight because of her activism, so the world is opening up for her."
How ARE his boys doing, I wonder? He beams. "They're very good, very fine, working hard."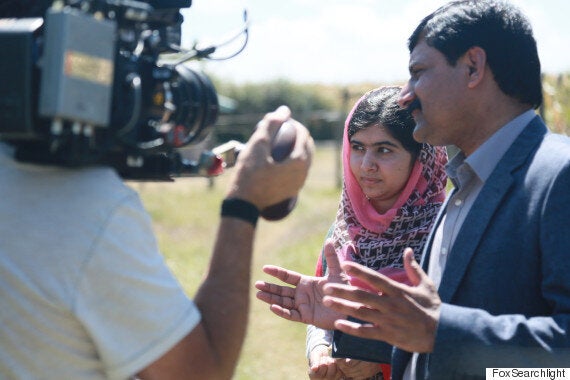 Malala's father tries to juggle her global activism with her need for her own education
If it has proved a tough road to navigate his daughter's journey from Pakistani schoolgirl to global symbol for adversity, courage and female empowerment, Ziaddun shows no sign of it. Having served as his daughter's mentor, inspired her with his own activism, he must now watch as she flies with the wings he so devotedly gave her. And he couldn't be happier…
"It lessens the burden on me as a father," is how he puts it. "She's very mature now, and I feel with every year, she's becoming more independent. She has more confidence in herself and I welcome it.
"I'm not that kind of father who wants control and authority over his children. I believe in independence and freedom of my self and their freedom as well. I can advise, but I can't impose things on her.
"If she makes a mistake, I say better if you do it this way, and so our discussions go on."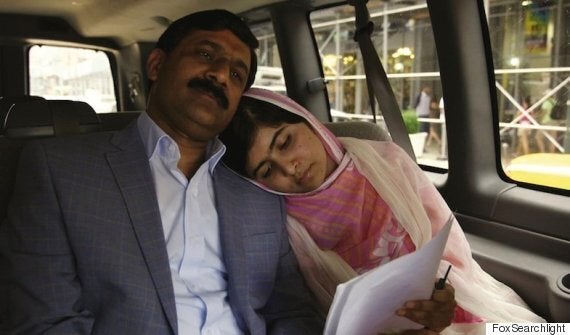 "The more independent she is, the happier I am," Malala's father Ziaddun tells HuffPostUK
This year has been particularly challenging for Malala's parents as she juggles her global activism, standing up to world leaders when required, addressing the UN on the need for girls' education, with the far more mundane task of passing her own GCSE exams. In the event her grades were staggeringly good, but this meant, for Ziaddun, policing the countless requests making their way to her desk.
"People want to meet her. They text me, saying it would be their dream," he recounts. "I have to tell them, she is a student, if you want to help, you will leave her in peace." He smiles. "You can meet me instead.
"This balance is very important for her, particularly as a symbol of education. But she's very determined herself. She told us, no activities or anything else for at least six months before the exams, so we made sure of it."
There's no doubt Malala's family, now living in Birmingham, have all felt the effects of both the trauma around her ascent to fame, but also the immense opportunities that have come along in its wake. So, as a proud but protective father, who watched his daughter shot in the pursuit of their common cause, who still dreams of returning with his family to their homeland Pakistan, has there been more good or bad?
"Our family life has been disturbed, I saw my daughter lose the hearing in her left ear, her face was paralysed for some time," he counts on his fingers. "We've had to migrate to a different country and culture, and all these changes have been very hard and difficult.
"On the other hand, we look at the support of the people. For the cause of education, it is tremendous, not just in Pakistan, but all over the world. She has become an icon.
"This message goes with her very appearance. It is all for education, for girls having their say in parliament. I look at that and I say, ok, if our family life has been disturbed, but this disturbance can help millions of children around the world, it is not that big a deal."
He Named Me Malala will be in UK cinemas from 6 November.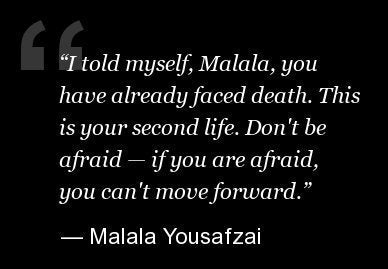 7 Quotes From Malala Yousafzai
Popular in the Community