Simon Cowell was dealt a massive blow (quite literally) during the 'X Factor' results show on Sunday night (1 November).
Anton Stephans managed to accidentally headbutt his mentor after finding out he had survived the public vote.
The singer grabbed Simon's face to plant a hell of a smacker on him, but in his excitement, his kiss ended up being more of an affectionate headbutt.
Visibly shocked by what had just happened, the music mogul recoiled and grabbed his face, before descending into laughter.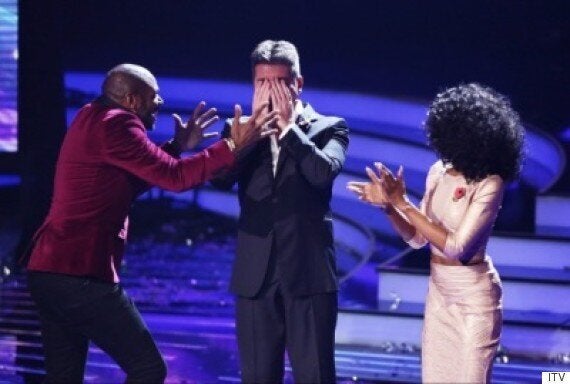 Simon Cowell was headbutted by Anton Stephans
In all, it was a bad weekend for the 'X Factor' boss, as the show sunk to a new ratings low on Saturday night.
Just 5.6 million people turned in to watch the first live show of the series - four million less than watched 'Strictly Come Dancing' earlier in the evening on BBC One.
The figure is also the lowest overnight ratings the show has ever recorded, but it is expected to rise when official figures are released next week, taking into account viewers who recorded the show or watched on catch-up and on demand services.
'The X Factor' continues on Saturday at 8pm on ITV.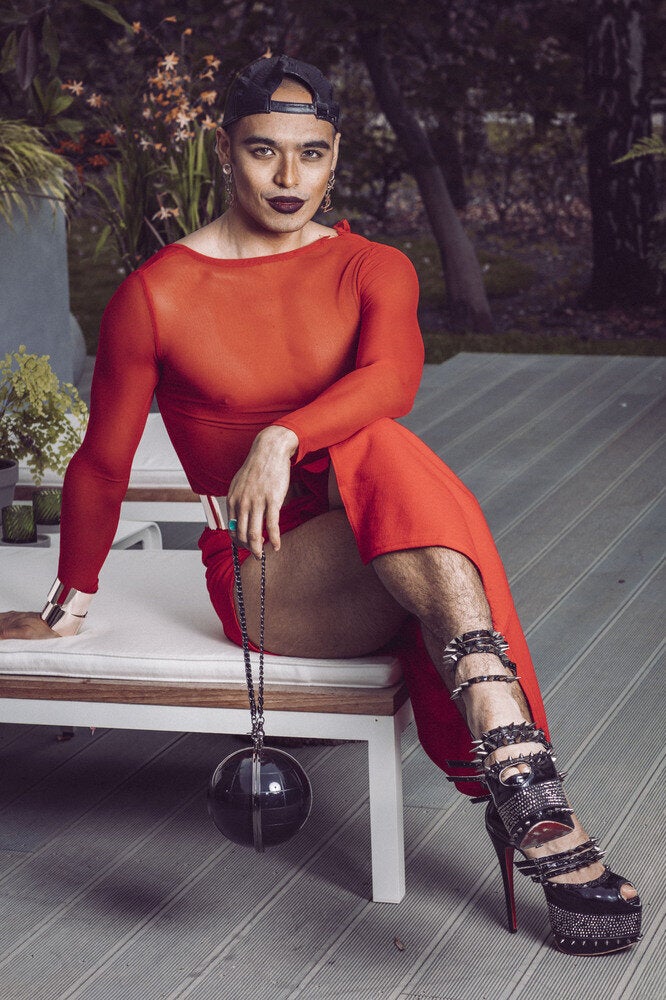 'X Factor' Final 12