An employee of the sandwich chain Subway has revealed how she scrawled 'help' messages using ketchup and mayonnaise, after being locked inside a walk-in fridge.
Karlee Daubeney was stuck inside the refrigerator for eight hours after working a night shift. She had been putting away items of stock when the door locked behind her.
The 20-year-old's messages were an attempt to draw attention to herself, hoping that CCTV operators would see the messages and come to her rescue. Unfortunately they didn't and she was finally released the next day at 7.30am.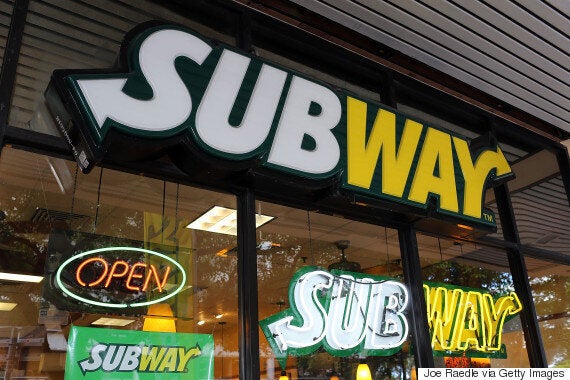 The Subway employee scrawled 'Help' in ketchup in an attempt to escape from inside a fridge
"At first I was in a state of panic and I was looking for anything that could have opened the door. I was trying to write 'help' on pieces of cardboard to slide under the door. I think it was with ketchup or mayonnaise.
"It got to the stage I was so cold I didn't have the energy to bang on the door and I only had leggings and a Subway top on. My muscles became so cold I found it really hard to walk for a few days, I had migraines and dry skin around my nose. When I went to hospital the next day I was told I was close to having hypothermia and I made myself as warm as I could when I got home."
Daubeney also claimed on Twitter that the take-away chain asked her to work the day after her ordeal:
The incident which occurred last year, is currently under investigation and the franchise responsible for the store, CM Ventrures, is due to appear before magistrates on 2 November.
It was charged with health and safety offenses at a preliminary hearing at Cheltenham Magistrates' Court on 26 October, to which it pleaded "non-guilty".
A Subway spokesman said: "As this case is currently under investigation we are unable to comment further at this stage."
Related