Heroin and cocaine are among drugs set to be decriminalised in Ireland as part of a "radical cultural shift" that will also see designated injection rooms for drug users.
The bold move was announced by Aodhán Ó Ríordáin, the chief of Ireland's National Drugs Strategy, on Monday.
Mr Ó Ríordáin told a lecture at the London School of Economics that the medically supervised injection rooms will be set up in Dublin from next year.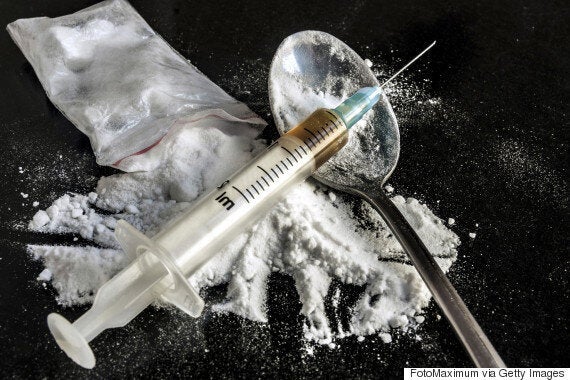 Heroin is one of the drugs set to be decriminalised
His plans also include decriminalising possession of small amounts of drugs, such as heroin, cocaine and cannabis for personal use - although it would still be a crime to sell, distribute or profit from illicit drugs.
"I am firmly of the view that there needs to be a cultural shift in how we regard substance misuse if we are to break this cycle and make a serious attempt to tackle drug and alcohol addiction," said Mr Ó Ríordáin.
The minister said that he does not envisage the new injection rooms to be "free-for-all" facilities for drug addicts, but hopes they will help to remove the "stigma" attached to using substances.
Mr Ó Ríordáin told The Irish Times: "These are clinically controlled environments which aim to engage hard-to-reach populations."
This includes homeless drug users who could otherwise take drugs in the open, creating risks to themselves and the public.
"Research has shown that the use of supervised injecting centres is associated with self-reported reductions in injecting risk behaviours," he added.
The minister's comments follow last month's leaked UN report, which appeared to call for worldwide decriminalisation on drugs.
Following Ireland's drugs news, many have called for the decriminalisation of abortion as well.
In a report published earlier this year, called "She is not a Criminal: The Impact of Ireland's Abortion Law", Amnesty's Secretary General, Salil Shetty, said that women were treated like "child-bearing vessels".
She added: "Women who need abortions are treated like criminals, stigmatised and forced to travel abroad, taking a serious toll on their mental and physical health.
"The Irish state can no longer ignore this reality, and the appalling impact it is having on thousands of people every year."