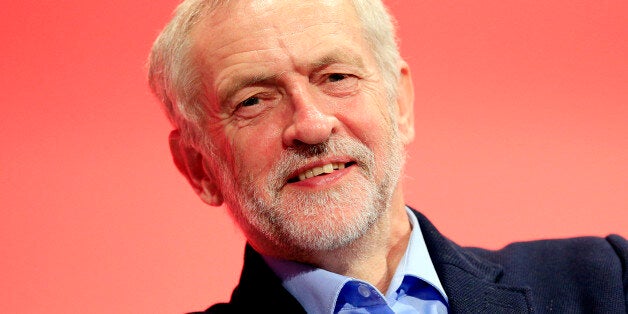 In an interview with HuffPost UK, former Derby North MP Chris Williamson denied rumours he had pulled out of the race to succeed Michael Meacher and stressed his own credentials in getting Mr Corbyn elected this summer.
Mr Williamson, now seen by some as the leading left-wing contender for the Greater Manchester seat, is up against Jim McMahon, the Oldham council leader who is the current favourite and backed by 'moderate' Labour MPs.
A shortlist of four candidates was agreed on Monday by Labour's NEC by-elections panel, and local councillor Mohammed Azam and former Parliamentary candidate Jane East will join Mr McMahaon and Mr Williamson in a final hustings on Thursday.
In Mr Corbyn's first electoral test, the by-election will take place on December 3, following the party's decision today to formally trigger the poll.
With UKIP already targeting the Labour leader's patriotic credentials and defence policy in the campaign, allies of 35-year-old Mr McMahon point to his long-standing involvement in Remembrance Sunday and veterans' events locally. He and his young family will also be attending Buckingham Palace in December to receive his OBE for services to the community.
Mr McMahon, seen as one of the rising stars of the party, has won the support of most of the Oldham council Labour group and has a head start in winning the seat in his own backyard.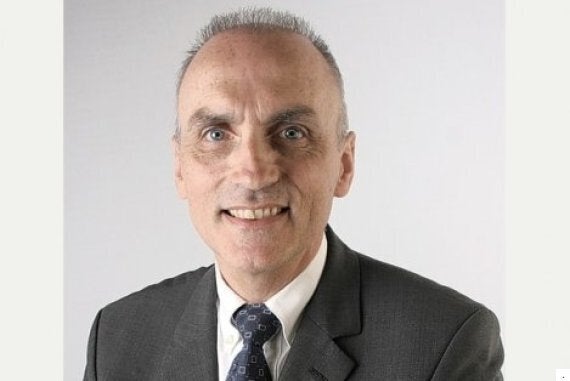 Ex-Labour MP, now shortlisted Oldham candidate, Chris Williamson
Mr Williamson admitted to the HuffPost UK that 'somebody who is local has an advantage' but said that "I bring to the commitment to the policy agenda that Jeremy has outlined in his leadership campaign..I was very active in that campaign".
He said that he would continue Michael Meacher's own progressive approach to politics, particularly on the issues of low-paid work and poor housing in Oldham.
"More people are in low-paid, insecure employment that's gown over the last number of years, with more people living in insecure accommodation," he said.
"We've seen the demise of manufacturing, the demise of textiles, the demise of well paid employment has had a devastating impact on places like Oldham West and Royton. I've been campaigning for manufacturing all of my life and that's what I'd bring, to try and ensure we could deliver Jeremy's policy agenda.
"Oldham has suffered a double whammy, where a bigger proportion of people are in lower paid, insecure employment, forced into that arena because of decisions beyond their control around globalisation, and now being kicked in teeth with this latest plan to withdraw tax credits."
He added that Oldham would benefit from John McDonnell's new policy of cutting 'corporate welfare' by reviewing the subsidies paid to big firms which fail to support British jobs.
"One of the things that i've been very vociferous about and I was delighted when Jeremy and John put it in their policy programme, was the notion that we need to look again at tax allowances that go to major corporations," he said.
"That's not to say we shouldn't support major organisations but we need to be getting value for money. I can give you a local example in Derby. Rolls Royce has half a billion pounds in taxpayer support for research and development and last year announced 2,600 jobs losses in its aerospace division worldwide.
"Most of those [job losses] will be in the UK and in Derby, and at the same time they are externalising high skilled engineering jobs to the low wage economy in the far east. Just after they announced these job losses, they announced a new plant was to be opened in Bangalore in India.
"We also are aware of the fact that agencies like Tata are bringing in low-waged highly skilled people from India and they are being paid around a third of the salaries of people here, working side by side.
"These are the things we need to be examining. We need to be making sure there are strings attached, that we put this investment in but the benefit from that doesn't just flow to the company and the shareholders but to the employees and the wider UK economy.
"It's a real slap in face if you are supporting companies with public money and then they are using that public money and the fruits of that are not being enjoyed by the public.."
The ex-MP also rounded on UKIP attacks on Mr Corbyn for not singing the national anthem or for having questioned Britain's global defence role.
"For sure, patriotism is last refuge of the scoundrel. It's the lowest common denominator, they are trying to reduce the whole thing to smears. Jeremy's policy agenda and integrity shines through. Those tactics are scandalous and will be fruitless.
"No one can be more patriotic than Jeremy Corbyn. What can be more patriotic than fighting for the NHS or than standing up for local workers' jobs? That's true patriotism."
"We've got this scandalous situation where we've got this growing economy and yet we've got a million people having to rely on food banks. What i'd be pushing for is to make sure we change that balance around. That's true patriotism."
Mr Williamson, who lost Derby North to the Tories in May by just 41 votes, also said he would have won the seat if Ed Miliband had been as clear as Mr Corbyn in his policies.
"We have a better policy offer now. It was slightly confused because we had a commitment to 'austerity lite'. That certainly hurt me in Derby North. The Green Party picked up 618 votes and the vast majority would have voted for me.
"I've had well over 41 people contact me to apologise for voting Green. They said they believed the Ashcroft poll that said I was set for a big majority. Many of them have since joined the Labour party under Jeremy. I'm absolutely certain that with policy agenda we have now we would have won a thumping majority in Derby North."
Mr Williamson, who has been a long-standing ally of Mr Corbyn, organised the packed rally for him in Derby during his leadership campaign.
The former MP added that he was "very close to Michael" [Meacher]. "He was a mentor of mine really, he put his arm round me and showed me the ropes when I first arrived in Parliament. We had offices opposite each other, Michael would often come in to use my Nespresso machine for a cup of coffee. It's a real tragedy he's not here. He sent a lovely letter after I lost.. .His passing was a huge blow. We can't fill his shoes, but we can walk in his shadow in Oldham."
Mr Williamson stressed that each of his rivals would make a good MP. "The local people are going to be in with the best chance, because they will know people on the ground, but that can be a mixed blessing too."
He said that his shortlisting had been 'a whirlwind' but it was now down to 'working the phones' and making his case on the night at the hustings meeting.
Related