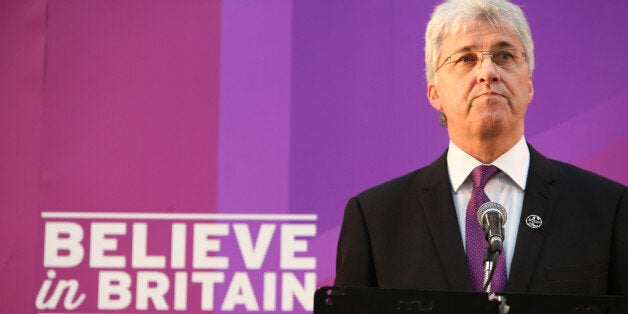 The man who came within 600 votes of delivering one of the greatest by-election shocks in UK history has been chosen as Ukip's candidate for the Oldham West by-election.
John Bickley, who nearly snatched the safe Labour seat of Heywood and Middleton in a by-election last year, will represent Ukip in the vote in the neighbouring constituency on December 3.
It will be the fourth election Mr Bickley has contested for Ukip, coming second in his previous attempts.
The anti-EU party performed strongly in the North of England during the General Election, emerging as the main opposition to Labour in many constituencies.
Yet despite securing 3.8million votes during the election, the party only returned one MP - Douglas Carswell in Clacton, Essex.
He said: "He's so anti-British it's ridiculous, and that's in complete contrast to voters in Oldham West.
"What would be a good result for us will be coming away knowing we have given everything, and taken a swipe out of the Labour's complacency."
On Twitter today, Ukip claimed Mr Corbyn would rather "sympathise with the IRA than sing our national anthem."
"It's the lowest common denominator, they are trying to reduce the whole thing to smears. Jeremy's policy agenda and integrity shines through.
"Those tactics are scandalous and will be fruitless.
"No one can be more patriotic than Jeremy Corbyn. What can be more patriotic than fighting for the NHS or than standing up for local workers' jobs? That's true patriotism."
Mr Williamson, who lost Derby North to the Tories in May by just 41 votes, also said he would have won the seat if Ed Miliband had been as clear as Mr Corbyn in his policies.
Related