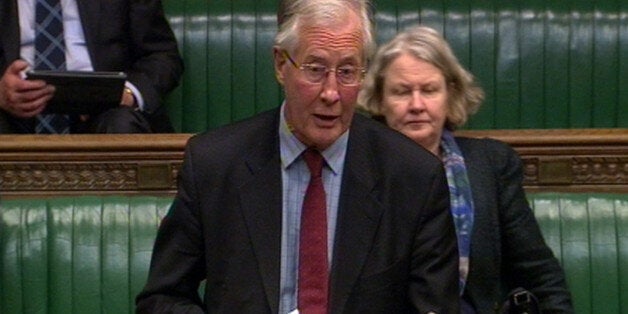 A former minister and Labour MP has died in hospital after suffering a "short illness".
Michael Meacher, who served in the Harold Wilson and James Callaghan governments, is believed to have passed away in the early hours on Wednesday.
The 75-year-old's parliamentary PA and office manager, Peter Dean, hailed Meacher as a "well respected person" and said his death was "like a family bereavement for us".
Speaking to Oldham News, Dean said: "We are extremely sad and it has been quite a short illness he has had and we just don't know the details at present.
"He was such a well respected person and we will just try to deal with any problems people in the area have ongoing. We will still try to assist in any way we can.
"We are extremely sad for his family but all of his staff here at his office have worked with him for 20 years so it is almost like a family bereavement for us.
"Our office usually deals with around 5,000 cases every year so he has impacted on an enormous amount of people's lives."
Commons colleague Kevin Brennan also paid tribute to Meacher, hailing him as "a good comrade".
Other Labour MPs, including Simon Danczuk, Justin Madders and Kate Green, also joined in posting messages of commiseration.
Radio 2 host Jeremy Vine also offered his condolences on social media, hailing Meacher, who he interviewed many times, as "always polite and interesting".
Friends of the Earth CEO Craig Bennett also added of Meacher, who is a former environment minister, that he was "a real champion of green issues who played a significant role in securing better protection for our environment and wildlife".
The former Labour MP was elected to Parliament in 1970, representing Oldham West. Upon the seat being abolished, he stood again and won in the newly-created constituency of Oldham West and Royton in 1997.
He also worked as a junior minister, as the under-secretary for industry between 1974–75, before becoming under-secretary for health and social security from 1975 to 1979.
Meacher fiercely fended off competition in the traditionally Labour seat in May, securing a 14,000 majority, with Ukip trailing behind in second place.
But Oldham East, the constituency bordering Meacher's, has proven much more hospitable to Ukip support, with the party's last election candidate garnering over 8,000 votes - 19% of those cast - making the byelection a potential target for Nigel Farage's party.
Related