The many fans of Cristiano Ronaldo, Portuguese footballer and fragrance peddler extraordinaire, will be queueing up for an intimate look at his life, on and off the pitch, in the documentary 'Ronaldo' in cinemas next week.
As well as scenes with his son, his family, his all-influential manager and some of his moments of glory on the pitch, the film contains some fascinating glimpses of Cristiano in company with his great rival, Argentinian Lionel Messi. As the Portuguese star describes, the pair have been closer in the last year than previously, each asking after the other's family, injuries and regarding one another as people, not just opponents on the field. While Cristiano plays for Real Madrid, Lionel plays for Barcelona, meaning their paths cross often in Spain as well as world football competitions.
Will theirs go down as one of sport's great personal battles? There have been many such duels, with many athletes crediting such competitive spirit for lifting them to greater heights than they would otherwise have achieved. By way of example...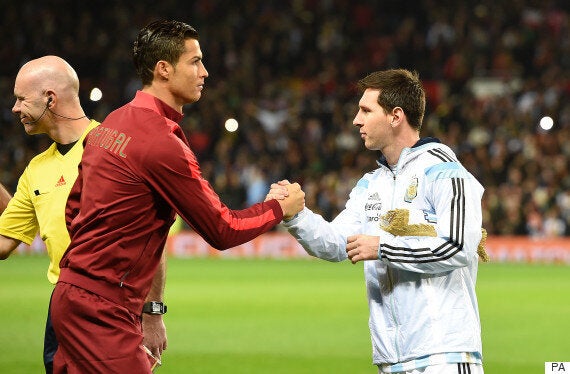 Cristiano Ronaldo and Lionel Messi are considered two of the world's best football players, both dominating the public field in terms of endorsements and attention, as well as constantly breaking each other's goal scoring records. Despite often playing against each other in heated matches when playing for their teams (Barcelona for Messi, Real Madrid for Ronaldo) the pair have always stated the so-called "rivalry" has been created by the media, and that they both just want to be the best for their teams.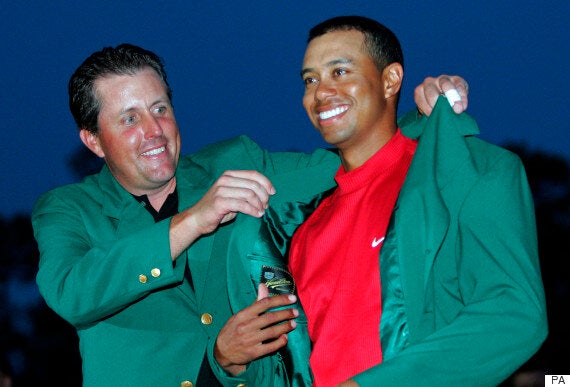 Phil Mickelson vs Tiger Woods
For over a decade Tiger Woods was the unmatched champion of professional golf. In terms of pure skill and celebrity, nobody could come close. But before Tiger Woods entered the professional golf scene, the American player Phil Mickelson was the reigning champion. Naturally, the pair clashed considerably in many of their tournaments together throughout the 1990s. In his mid-twenties during the height of his career, Tiger Woods made waves by becoming the youngest player ever to win the championship in 1997. The success at such a young age must have gotten to Mickelson, as in an interview with ESPN in 2003 he referred to Woods' Nike clubs as "inferior equipment"!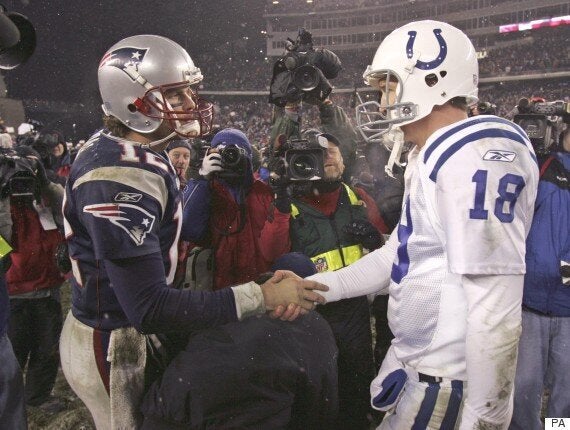 Tom Brady vs Peyton Manning
The two American football icons have gone head-to-head on numerous occasions playing for the Patriots (Brady) against the Colts (Manning ), and both are considered among the greatest NFL players in history. Given their huge fanbases and numerous sponsorship deals, it is expected for the press to hint at a rivalry to drum up excitement between matches. However this was validated in 2015 when, as part of Tom Brady's submissions to the court for the infamous Deflate Gate scandal, many of his personal emails leaked to reveal Brady speculating that Manning only has 2 years left in the game.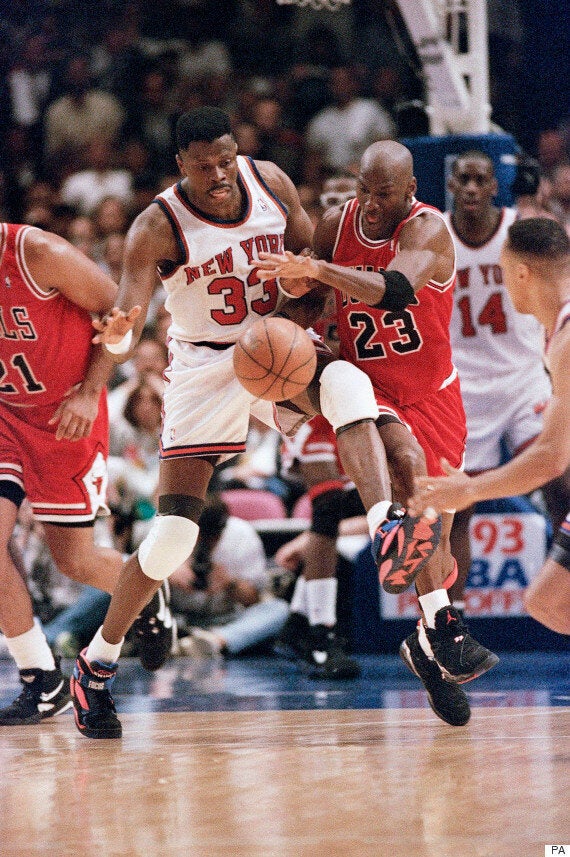 Michael Jordan vs Patrick Ewing
Sometimes all it takes is one moment to cause a rivalry. Basketball legend Michael Jordan often played against Patrick Ewing throughout the late 80s and early 90s, yet it was one particular game, during the 1991 playoffs, that made the press pick Jordan as the 'winner' of the two. Michael Jordan saved the game with a spectacular dunk that narrowly missed Ewing's attempts to block him. To make matters worse, this moment was photographed and became one of Michael Jordan's most famous posters, and one of the most iconic sports images of all time.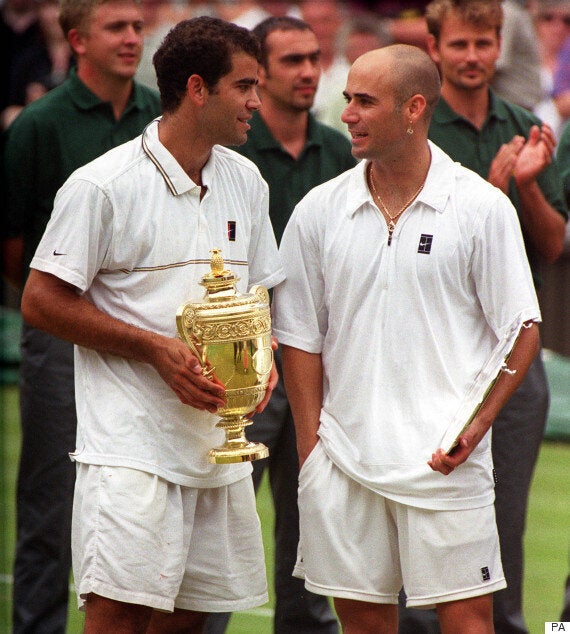 Pete Sampras vs Andre Agassi
In the 1990s two of the most famous Tennis players, Pete Sampras and Andre Agassi, played against each other regularly, with Sampras edging out the number of total wins over Agassi. Papers were quick to spark rumours of a rivalry, despite the pair seeming to get along well, and even filmed a Nike advert together. Their rivalry wasn't properly confirmed until 2010 when Sampras mimicked Agassi's infamous walking style when at a charity event in his presence. Agassi responded that same night – by calling out Sampras for allegedly being a bad tipper!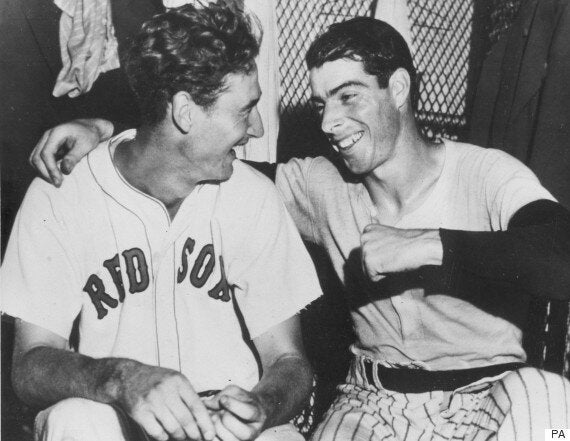 Ted Williams vs Joe DiMaggo
This famous rivalry goes back all the way to 1941, when Williams and DiMaggio were the most celebrated baseball players at the time. The eternal debate amongst commentators, fellow baseball players and the public was all the same – who was the better player? Ted Williams retired with four home-run titles, six battling titles, and two Al MVP awards under his belt. Joe DiMaggio on the other hand finished his career winning two battling titles and three MVP awards, yet came in the MBP top 10 thirteen times throughout his run. They were unmatched equals in their own right.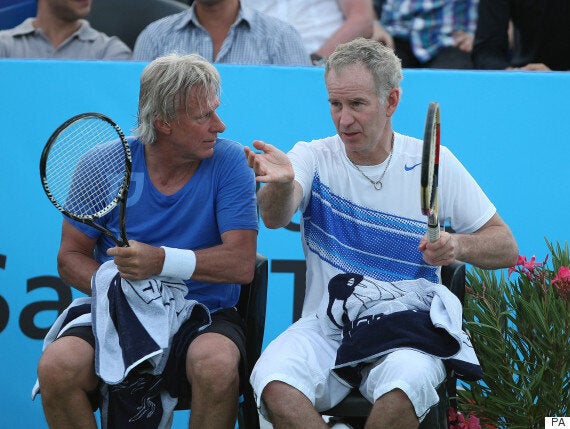 Björn Borg vs John McEnroe
Tennis brings out the most gladiatorial elements of sporting contest, but perhaps the most memorable rivalry of all across the net remains Borg and McEnroe. During his tennis career, John McEnroe was widely known for his short temper and very public tantrums during matches. He clashed with many players throughout his decade-spanning run, but the most legendary rival to McEnroe remains Swedish player Björn Borg. Infamous for his calm, collected demeanour on court, Borg was the complete opposite personality to McEnroe, and this resulted in some widely-publicised matches between the two; the most famous being the 1980 men's singles Wimbledon final, during which McEnroe was greeted with boos because of his hostile behaviour. These days, this pair are all smiles.
'Ronald' is released worldwide on 9 November in cinemas. It will also be available on DVD, Blu-Ray and digital download. More great sporting rivalries below...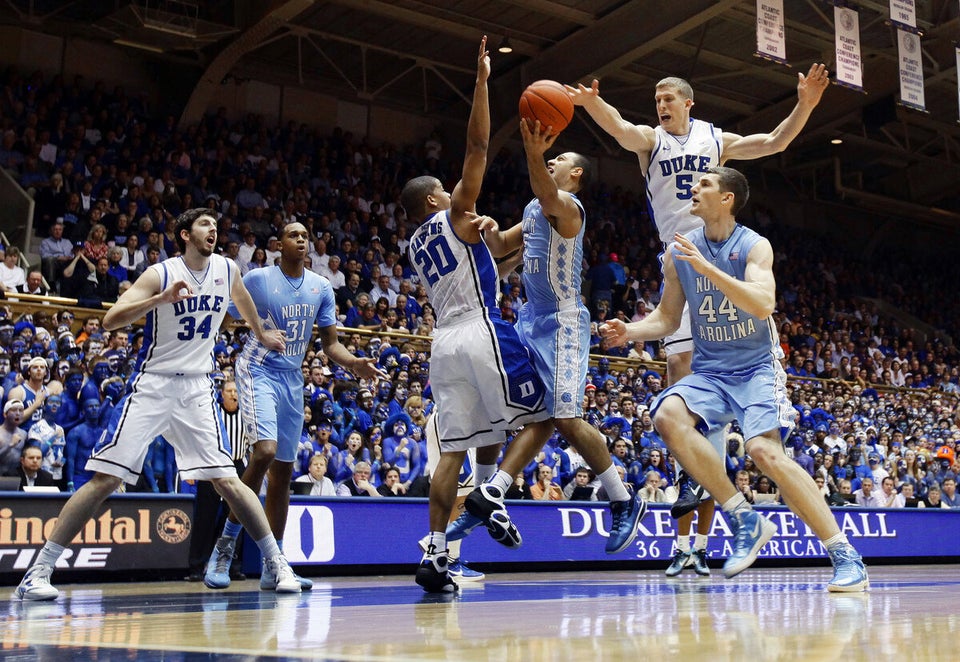 Sports Rivalries