After constant comments (most recently from Kate Winslet) that screen time is damaging, Beckham has proved you don't need an iPad to spend quality time with children.
The 40-year-old uploaded a sweet black and white snap of his four children - Brooklyn, 16, Romeo, 12, Cruz, 10, and Harper, four - in the woods with their dog.
"Just walking and talking..." he wrote on the caption.
The photo, shot from behind, shows Brooklyn holding Harper's hand, with Romeo and Cruz standing nearby.
All are wrapped in coats, and it looks as if they were heading for a wintry walk in the forest.
Parents were quick to praise Beckham for spending time with his kids, despite being a "celebrity family".
"Love this such a lovely normal thing to do that we do," wrote one parent. "Makes a nice change to see a celebrity family just enjoying being with each other. Well done David and Victoria for keeping it real."
Others praised the fact he had taken his kids out. "Best way to talk sometimes that is," wrote one person.
Beckham was proving just how much his kids mean to him in a slightly different way last week, by getting tattoos designed by his children on him.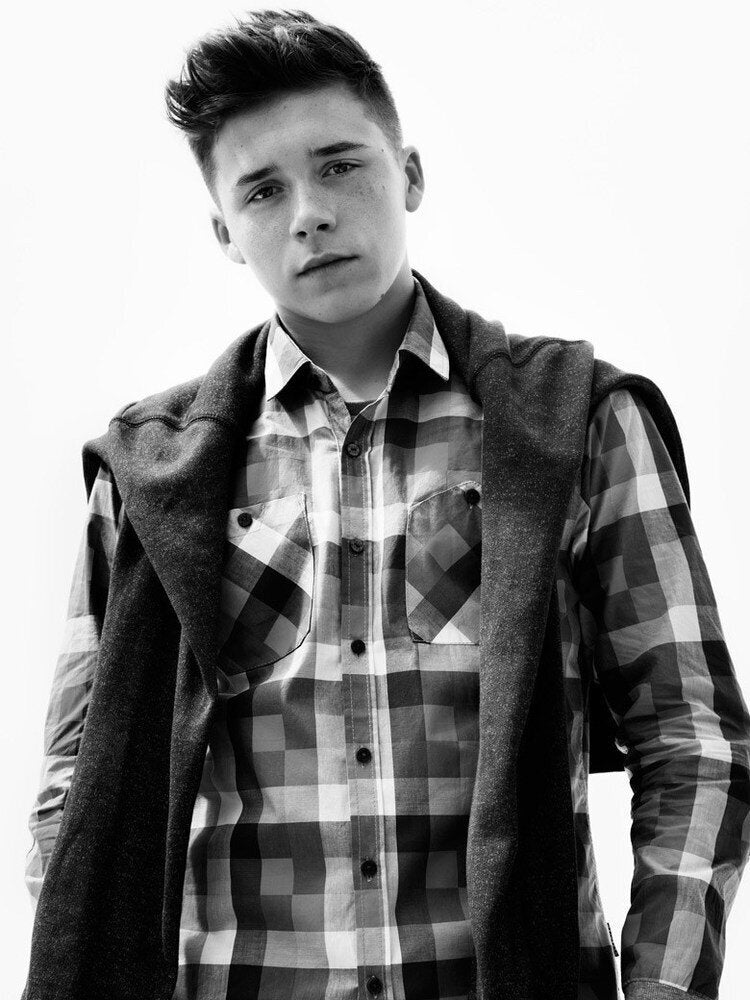 Brooklyn Beckham For Reserved