'Friends' of the teen model who exposed the truth behind her "perfect Instagram life" have said the stunt was a hoax to boost her profile.
Essena O'Neill, who deleted her Twitter accounts, 2,000 Instagram images and re-captioned the rest to tell the true story behind the "candid" images, has now quit social media altogether.
The Australian teen said she wanted to expose the reality of famous Instagram youths who are paid by companies to model clothing and products.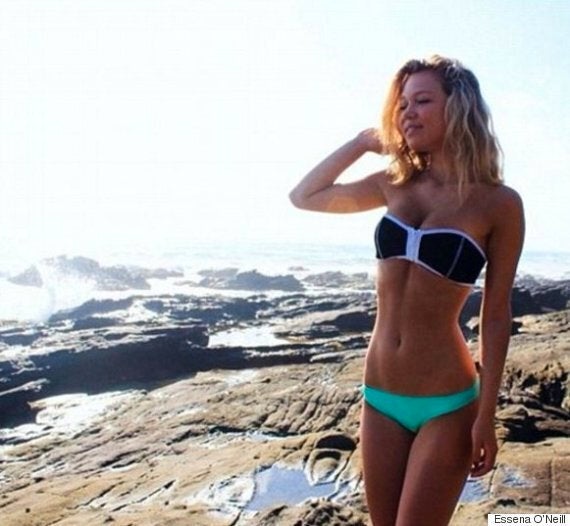 "NOT REAL LIFE - took over 100 in similar poses trying to make my stomach look good. Would have hardly eaten that day. Would have yelled at my little sister to keep taking them until I was somewhat proud of this. Yep so totally #goals"
The 19-year-old has now released a series of videos asking viewers to financially support her as she can no longer afford "my own real life".
Posting on her new website LetsBeGameChangers, O'Neill admits: "I can't afford rent right now.
"It's like I'm just embarrassed to admit that I need help ... if you like my videos or like any of my posts or you like this website, if this is of value to you, then yeah, please support me because I can't afford my own real life.
"It's like I'm embarrassed to say, 'Hey I'd rather you support what I'm doing by you paying what you think it's worth to you. It's like that's embarrassing or wrong, but promoting endless products, getting cheap views on YouTube ... or using my looks for money, that that's OK? But actually just making a new thing ... if you think that's cool, support me."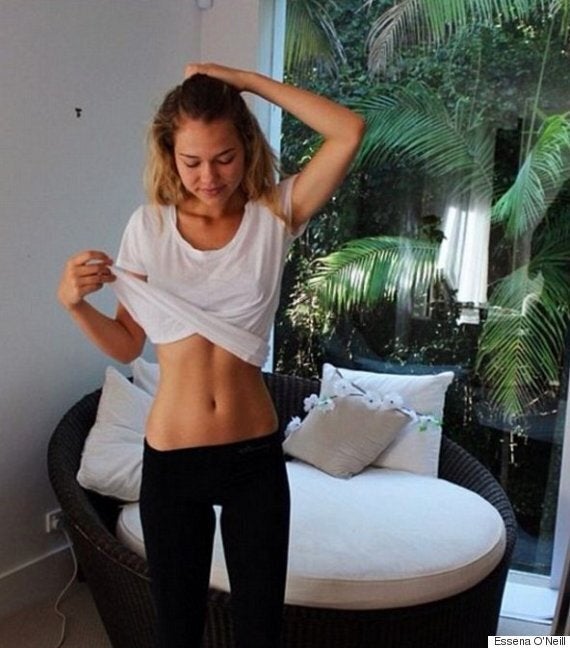 "The only thing that made me feel good that day was this photo. How deeply depressing. Having a toned body is not all we as human beings are capable of. A photo posted by Social Media Is Not Real Life"
But O'Neill, who had more than half a million Instagram followers and around 250,000 YouTube subscribers, has been accused of pulling the wool over her followers' eyes - by two Los Angeles-based twins.
Nina and Randa Nelson say the Australian teen is a "fake".
"She has more Instagram followers ever because of this publicity stunt," they added.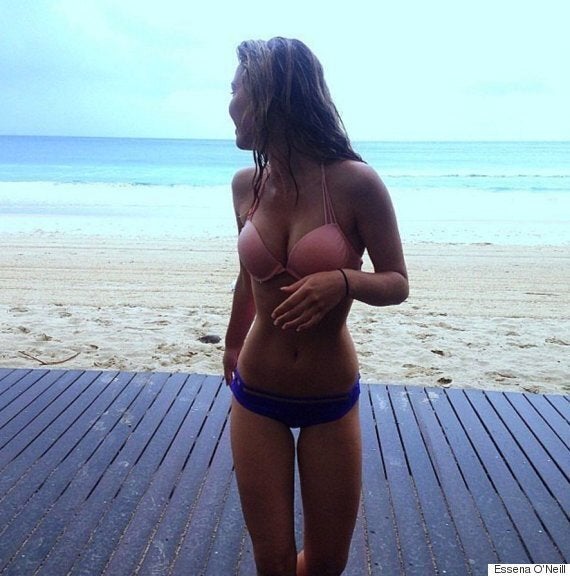 Edit real caption: This is what I like to call a perfectly contrived candid shot. Nothing is candid about this. While yes going for a morning jog and ocean swim before school was fun, I felt the strong desire to pose with my thighs just apart #thighgap boobs pushed up #vsdoublepaddingtop and face away because obviously my body is my most likeable asset. Like this photo for my efforts to convince you that I'm really really hot #celebrityconstruct
The former model has addressed the claims by the twins, but refuses to discuss their "private problems".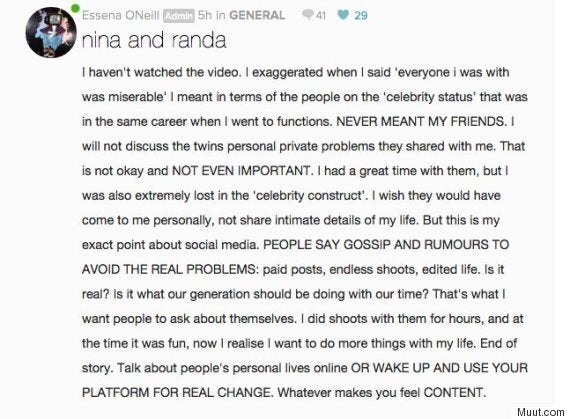 O'Neill posted a message on her website's chat forum addressing claims her change of lifestyle was a publicly stunt
O'Neill, who lives on Australia's Sunshine Coast, also implored the media to focus on the real issues behind her decision to quit social media.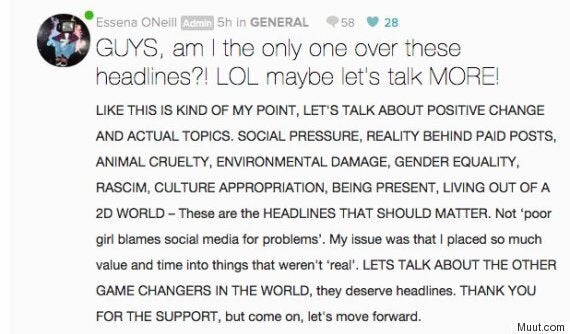 Popular in the Community