Little Mix's quest for world domination is set to go up a gear this week, when their latest album 'Get Weird' finally hits the shelves.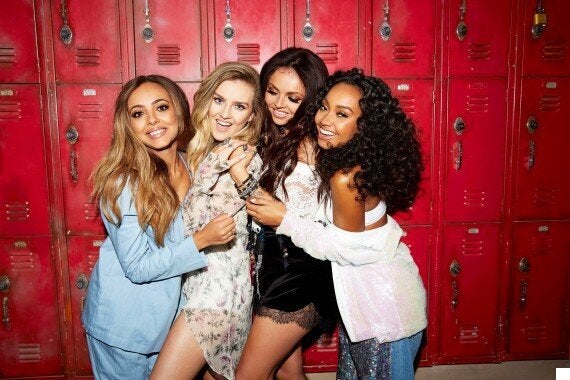 'Get Weird' may be the band's third collection, but penning tracks isn't easy, and this time around, they had some welcome help from rising star Jess. She helped the ladies lock down the lyrics to Jesy and Jade's fave tracks from the album, 'Grown' and 'I Want'.
"When we wrote the album we were getting so stressed about what it would sound like, and the songs having a 'drop'," Jesy explains. "Then we just thought, 'Let's just write what we want to do and have fun with this album.'"
"Jess was so much fun to work with," Jesy says, as Jade adds: "Jess did 'I Want' with us as well.
"She came in at a pivotal moment, and it's an emotional song for us, and it's really honest and it gets you right there."
Explaining how the 'Hold My Hand' singer helped them turn things around, Perrie adds: "It's when you've had writer's block for ages."
"You're starting to give up and you're about to give up on life... and then Jess came in!" laughs Leigh-Anne, before Jade concludes: "We got a good boost of confidence, thanks to Jess."
In the four years since Little Mix became the first group to win 'X Factor', they've become the show's most successful winners yet, smashing records set by the Spice Girls and winning over thousands of fans around the world.
However, being crowned champions of the show isn't a one-way ticket to the top of the charts, so what advice do they have for this year's champ Ben Haenow - who has the added pressure of releasing his solo material at the same time as former rival Fleur East?
"One big thing is to just enjoy it, because it goes so fast and you can easily get stressed out by it all," Jesy says, while Perrie offers: "Don't just expect it to happen for you because you've won. We've met Ben and I think he's such a lovely, genuine guy."
"He reminds me of Olly Murs, he's such a cheeky chappy," adds Leigh-Anne. "Really good looking, everyone likes him! I hope he does really well."
"She's gonna kill it as well," Perrie states. "She's a hard worker. But it takes graft and it takes no sleep. We love Fleur's song, we LOVE it!"
Ahead of the 'Get Weird' release, Little Mix have been jetsetting around the world, and with their huge 2016 tour coming up, it's fair to say that rest hours are few and far between.
With One Direction's break well underway, it's fair to wonder if the ladies would ever follow suit, but despite Perrie's exclamation that they're so tired they'll "need some sellotape for our eyeballs" next year, there's good news for fans:
"Little Mix don't ever want to stop," she states. "We always want more. We want to go to Madison Square Garden and achieve everything.
"We had a year off to write the album and we didn't like it," Leigh-Anne concludes.
'Get Weird' is out on Friday, 6 November.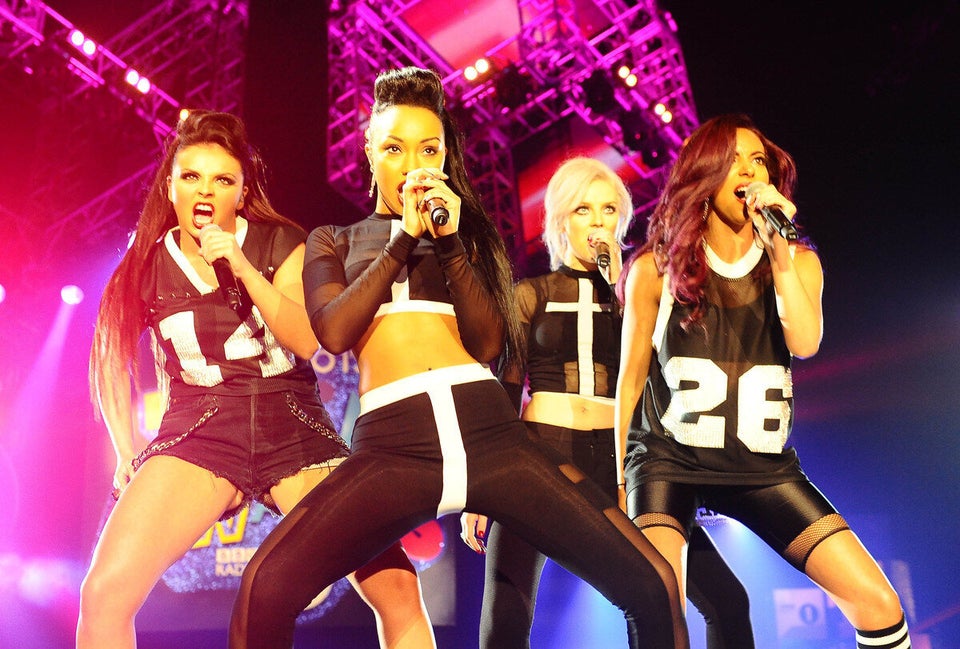 Little Mix