Cristiano Ronaldo has 107million followers on Facebook, a further 38.6m followers on Twitter. He is, arguably, the most marketable athlete in the world's most popular sport, which must make his face one of the most recognisable on the planet.
Which makes it all the more remarkable that he has pulled off the singular feat of bringing a baby son into the world, and being a full-time committed single father, without any single one of those fans having a clue as to the identity of the child's mother.
And Cristiano's own mother Dolores joins him in shutting down any such speculation about how her grandson came to be one of the family. "It doesn't matter," she says on camera.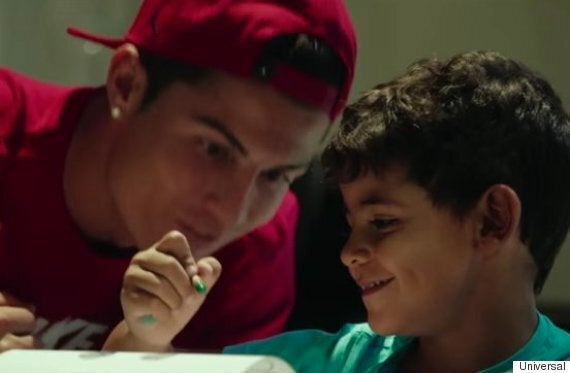 Ronaldo is bringing up his son Cristiano Junior as a single father
'Ronaldo', the intimate documentary in cinemas this week, reveals no further clues, in fact, it will only make observers of the man scratch their chins that bit harder.
In 2010, Portugal's golden child of the pitch announced via his Facebook page that he had become the father of a young boy and would have "exclusive guardianship, as agreed with the baby's mother, who preferred to keep her identity confidential".
Five years on, and the film shows that Cristiano has kept his word, both in his commitment to his son, and in keeping that secret. Tabloids at the time speculated on a "one-night stand" or a "surrogate mother". His then girlfriend, model Irina Shayk was publicly supportive of his new fatherhood, but has since departed the scene.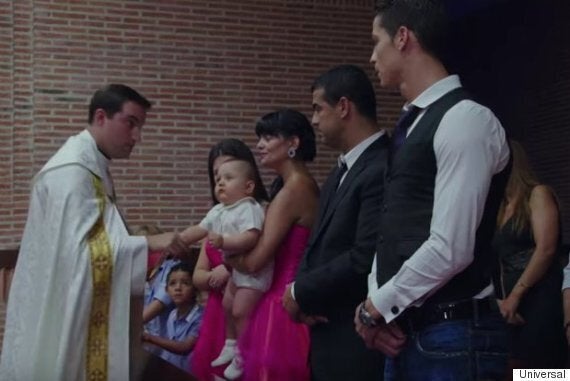 In the film, the footballing superstar says that family is everything to him
Cristiano refers to the circumstances of his son's birth in the film, only to say, "I have never told anyone, and I never will.
"When my son is older, I will explain why I acted as I did, and what I felt about it. And he will understand.
"It was always my dream to have a child young, when I was 25. Lots of people don't have either a mother or a father. Having a father is enough."
Scenes in the film demonstrate that these aren't just words. Between his high-profile appearances for Real Madrid and turning out for his national team, we see the footballer collecting his son from school, asking him to spot which car of his jaw-dropping fleet is missing - turns out to be the Lamborghini (don't you just hate it when that happens?) - and checking on his homework before explaining with an almost palpable wink to camera why it won't be pleasing to daddy if young Cristiano decides to be a goalkeeper.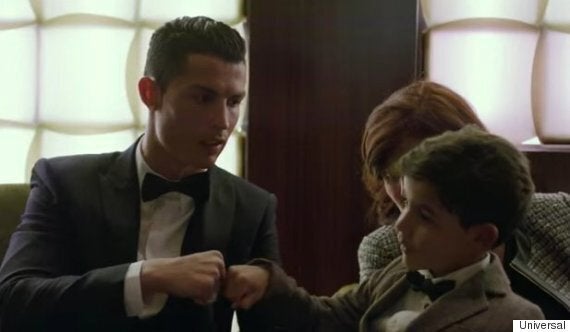 His family are always with him for the big moments, here winning the Ballon D'Or in 2014
If these scenes are a tad self-conscious, the closeness of father and son is clear, and it extends to the rest of the footballer's family. We get lots of scenes of dinner tables, the clinking of glasses, impassioned hugs and toasts to the Portugal's most supreme being, who's also their little boy. It serves as an advert for Mediterranean life, and the spoils that come with having a very fast pair of legs and a uniquely able right foot. But at the heart of it is a man clearly dedicated to looking after his family, someone who protects his once drug-addicted now reformed brother, his grateful mother, and who desperately wants to be the father he never had.
Whatever Cristiano Ronaldo's feats on the pitch, they are matched by his skill in managing this unlikely situation in which one of the world's most eligible athletes spends much of his spare time on his own with his young son. And it's one which - as far as we can tell - appears to suit everyone, at least until Cristianino follows through on that dream to get in goal.
'Ronaldo' is in cinemas on Monday for one night only and available on DVD/BD and digital download the same day.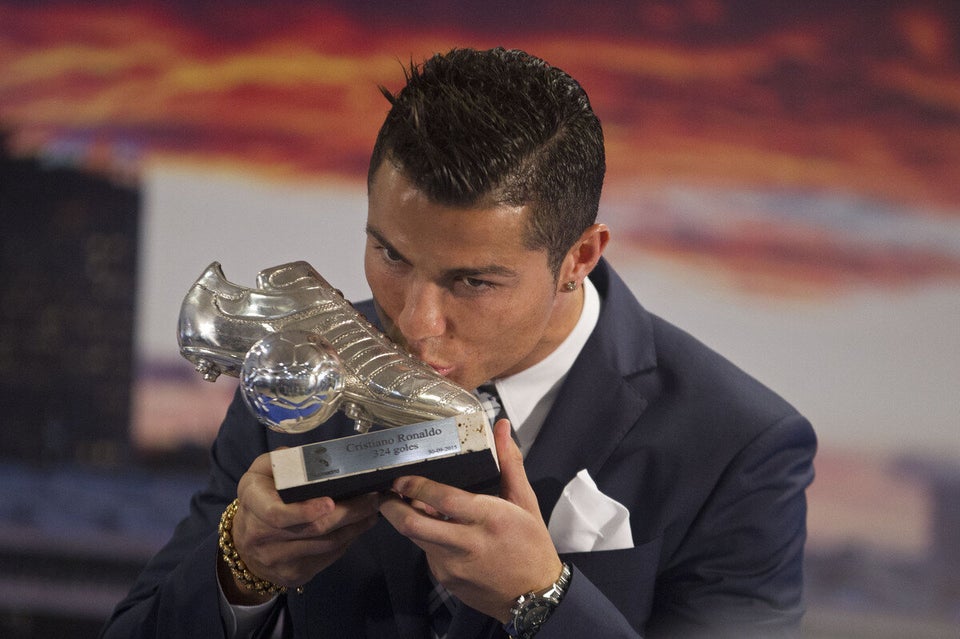 Cristiano Ronaldo
Popular in the Community