A heartbreaking video has been released of elderly people opening up about their feelings of loneliness. The Channel 4 report met the faces behind the millions who are suffering from the condition.
Charity Campaign to End Loneliness claim that one million people are suffering from acute loneliness, while two and a half million over 60s fear they could end up similarly isolated.
During the interview a man named Roy Croucher explained what it feels like to him: "It feels as though you've been dumped in the deep end and there's no one there to rescue you," he said.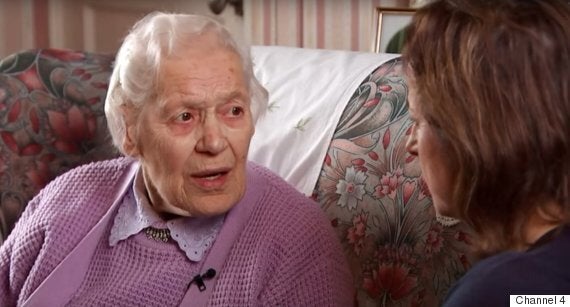 Margaret Nickless is one of the 1,100,000 older people who say that they are often or always lonely
91-year-old Margaret Nickless was also interviewed, she told Channel 4: "If you've never been lonely, you don't realise what it is like".
Nickless lives in the house that she has lived in all of her life and now she's the only one left.
The survey warns that loneliness and isolation is as harmful as smoking 15 cigarettes a day and the charity is calling on local authorities to take the lead on reducing and preventing loneliness in their local areas.
The organisation says a range of support is needed to overcome the 'many triggers' of loneliness faced in older age, and states that the support needed should include transport and technology.
41 per cent of those who feel lonely said transport is a barrier to seeing people, and half (51%) of older people polled believing the internet can help prevent loneliness, according to the research.