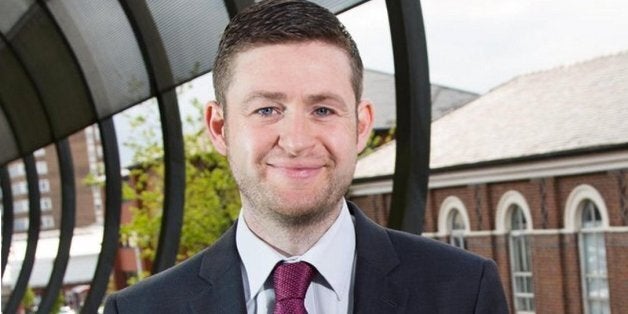 The Labour Party has selected Jim McMahon as its candidate for the Oldham West and Royton by-election following the death of its veteran MP Michael Meacher.
The leader of Oldham Council has beaten former Labour MP Chris Williamson, Jane East, and Mohammed Azam to the nomination.
He said: "I'm delighted to be selected by local members to be Labour's candidate for the Oldham West and Royton by-election. This is my home town and I will always be a strong voice for Chadderton, Hollinwood, Oldham and Royton.
"The Tories have broken their promise to stand up for working families. Here in Oldham 17, 000 working families and over 21, 000 families with children are set to lose an average £1, 300 a year in Tax Credit cuts.
"While Tory plans to cut police could see Greater Manchester lose a further 1,300 officers, putting public safety at risk.
"The Tories are failing local people. I will always speak up for Oldham and stand up for hardworking families here."
Mr McMahon, 35, a local favourite who had previously snubbed overtures to enter Parliament to champion his home town, will face a tough battle from Ukip's John Bickley as the party intends to pile resources into the North West seat.
The ballot will be seen as the first real test of the Jeremy Corbyn leadership, and the Ukip threat appears well-founded since Nigel Farage's ran Labour close at the by-election in neighbouring Heywood and Middleton last year.
But Mr McMahon, from the centre of the party, is highly-regarded by the party as well as having a strong record locally.
His nomination was welcomed immediately by Labour MPs and political commentators.