A single mother who struggled through school whilst trying to raise her child publicly thanked her high school teacher for helping babysit her son - by posting a picture of the pair on Facebook.
Kimmy Lopez, who was 18 and living in a shelter when she enrolled in summer school in Springfield, Massachusetts, uploaded the picture to thank her teacher for contributing to her success.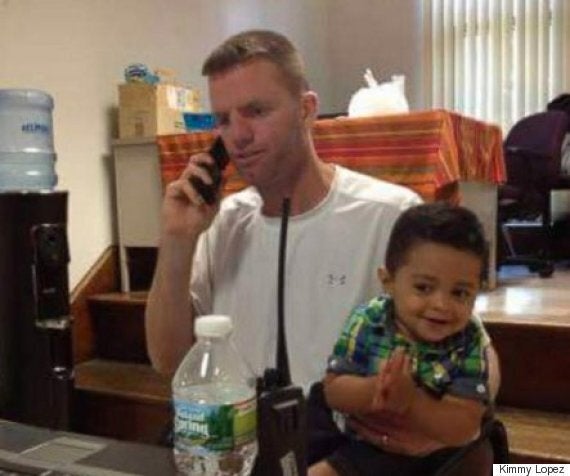 Lopez's son with her teacher, Mr Guy
"Some teachers go all out for their students, they will do just about anything to help you succeed!" she wrote on Facebook. "Teachers are your second parents."
Lopez, now 20, has just completed her first term at cookery school, and is now renting her own flat.
"I can't thank him enough. I have no words because I am so grateful for what [my teachers] they have done for me," she told ABC News. "I felt like they were all my guardian angels."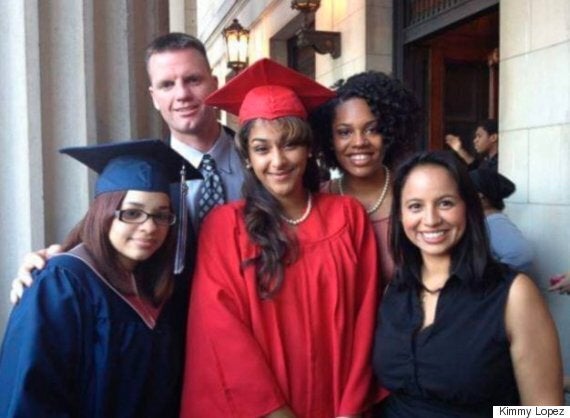 Lopez (centre) on her graduation day with Mr Guy, a fellow student, and two other teachers
The teacher, Mr Guy, told the news station: "The first time I met her, I was very impressed with her.
"Even in the situation she was in, she was very positive. She was living in a shelter, a single mom with her son. She took advantage of everything she had, even thought it was a very tough spot."
"I knew when she left, I knew she was going to go on and do good things. I think she's a hero. She's someone that people could look up to."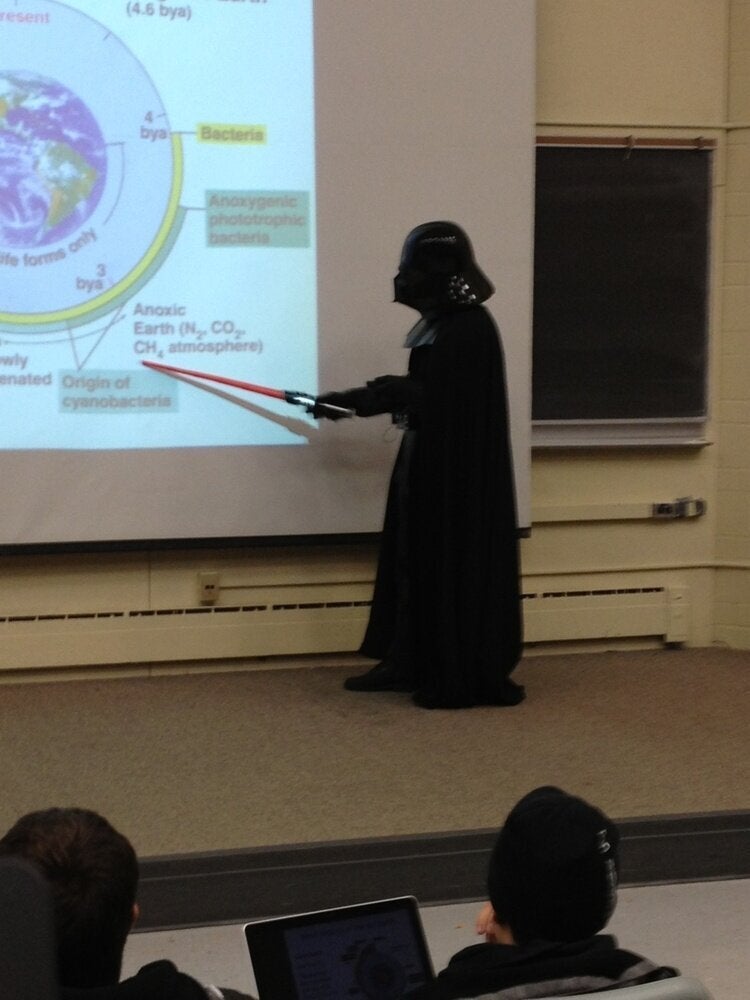 23 Awesome Teachers