Kylie Jenner's lips have been the subject on everyone else's for the past year now, and the 18-year-old reality star's artificially enhanced pout has become as famous as sister Kim Kardashian's derrière.
The obsession has seen warnings issued against fillers in young women and dangerous DIY lip plumping challenges, but - luckily - there is an easier way...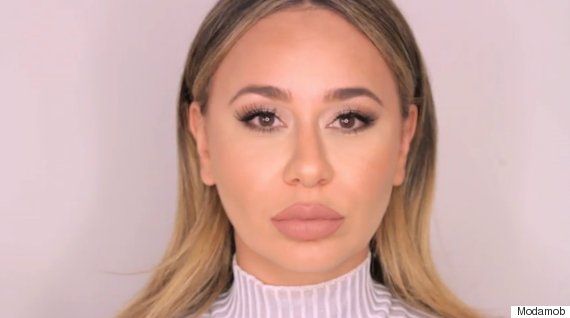 Watch the beauty tutorial video above, by Modamob, to find out how to get the look in five easy steps - no surgery involved.
Simply prep with a lip scrub, line with a lip pencil, fill in with a matte lip colour and finish with a gloss.
It also features some signature Kylie lip shades that aren't completely sold out (yaaaaas!).
SEE ALSO:

Kylie Jenner Proves Septum Rings Are Here To Stay

Kendall And Kylie Jenner Are Being Sued Over Their Clothing Range

Kylie Jenner Has A New Tattoo (But It's Not Where You Think)