It was probably inevitable, but daredevil free-climber James Kingston has once again surpassed himself and climbed the Eiffel Tower.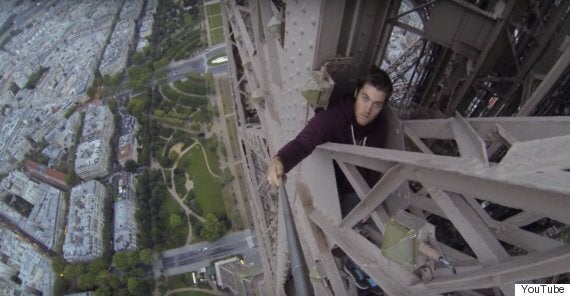 Showing a complete disregard for fear, common sense or safety, he does display a rather nifty knack for putting on a show as he traverses the famous steel beams.
Earlier this year, Channel 4 aired a documentary on Kingston's climbing adventures called Don't Look Down.
Kingston's 70,000 Instagram followers clearly never get bored of seeing his legs dangle from the edge of a crane.
If you've never heard of Kingston, his latest climb, wobbles and all, is a good introduction to his antics.
Happy butt cheek puckering.
Popular in the Community