A man has been caught on film pleasuring himself in front of a shelf of Playstation 4's in an electronics store.
In CCTV footage uploaded to Live Leak the man is seen undoing his belt and dropping his trousers in front of the consoles as other customers mill about.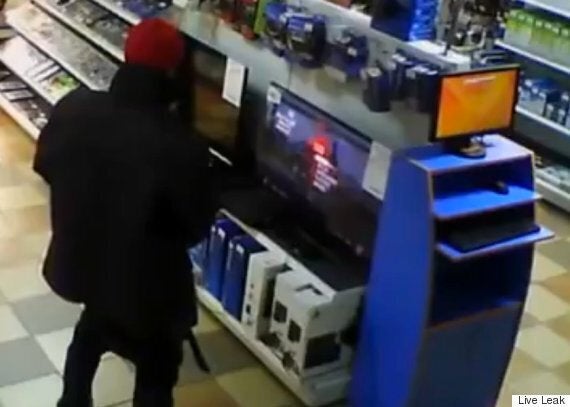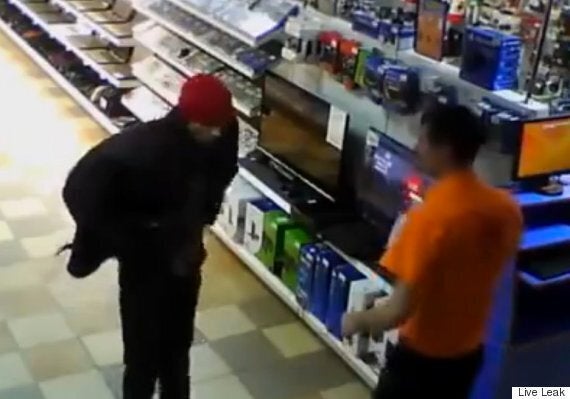 The man can be seen pleasuring himself in front of the Playstation 4 consoles which are on the shelf, before being confronted by the store manager
The man, wearing a red beanie and a black coat, can then be seen pleasuring himself.
When two customers standing nearby notice him, they back away, but it is some time before the lewd act is bought to the attention of staff at the unknown shop.
When the store manager confronts the man he swiftly does up his trousers and leaves the shop.
Related