The future of 'The X Factor' could be in jeopardy, following the news that ITV have shelled out to acquire the rights to 'The Voice'.
READ MORE:
It has now been confirmed that the forthcoming fifth series of 'The Voice' will be the last to air on the BBC, following months of speculation about the show's future with the broadcaster.
'The Voice' has now been acquired by ITV - in a new deal said to be worth around £12 million a year, according to The Mirror - leaving a question mark over the future of 'The X Factor', particularly given its current contract also comes to an end in 2016.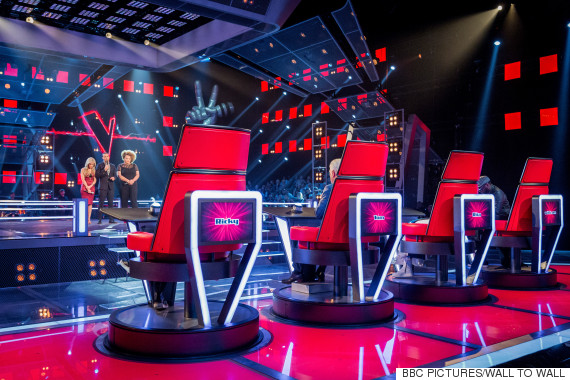 The show's famous red chairs
Acting director of television at the BBC, Mark Linsley, has said: "We always said we wouldn't get into a bidding war or pay inflated prices to keep the show, and it's testament to how the BBC has built the programme up – and established it into a mainstay of the Saturday night schedule – that another broadcaster has poached it."
According to the newspaper, ITV are also keen to launch 'The Voice Kids', a children's version of the show, which has enjoyed success in other markets around the world.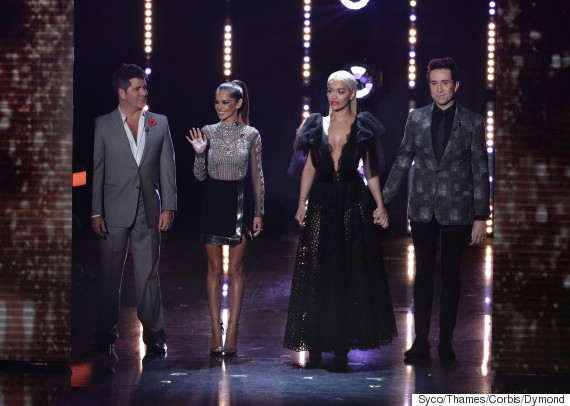 The current 'X Factor' judging line-up
Suggestions in the media have claimed that 'X Factor' could make a move to Sky, should ITV decide not to continue airing the show.
This has been a particularly tough year for 'X Factor', largely due to allegations of "fixing", a mixed reception towards the new additions to the judging panel and dramatically falling ratings in comparison to rival show, 'Strictly Come Dancing'.
Even this weekend alone, Simon Cowell has been accused of trying to deliberately sabotage one of his acts, while Rita Ora was criticised after forgetting the name of one of her contestants during Saturday's live show.
LIKE US ON FACEBOOK | FOLLOW US ON TWITTER