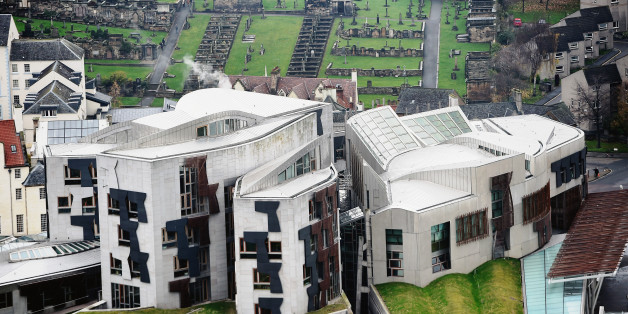 Jeff J Mitchell via Getty Images
A pro-choice campaign group has raised concerns over devolving abortion laws to Scotland because of a lack of "considered discussions" and "loud and unrepresentative voices" dominating the debate.
The House of Commons votes today on an amendment to the Scotland Bill that would transfer control of the laws to Edinburgh, despite fears from some it could lead to a more conservative law on terminations than elsewhere in the UK.
Former Labour Cabinet minister Yvette Cooper this weekend wrote in The Observer how the proposal comes from a small group of pro-life backbench MPs, and it would be "naive" to think that anti-abortion campaigners won't agitate for change.
Today Commons votes on plan to devolve abortion law. Here's why I fear it plays into hands of anti-abortion campaign https://t.co/FGFdrWSpcu

— Yvette Cooper (@YvetteCooperMP) November 9, 2015
Blairite Yvette Cooper wants to protect Scotland from itself on abortion. The supreme arrogance.

— Pete Wishart (@PeteWishart) November 4, 2015
The Abortion Rights campaign group has told The Huffington Post UK it has fears over a lack of proper consultation or debate.
It said that a recommendation by The Smith Commission report on further devolution to have "wide engagement and discussion" before moving responsibility for abortion from Westminster "did not happen".
It added it has concerns about a two-tier system with different laws applying on each side of the border.
NEW: Read the @Abortion_Rights statement on devolution of abortion law to Scotland here: http://t.co/yqo1uzblb5

— AbortionRights(Scot) (@Abortion_RCScot) October 14, 2015
Ann Henderson, a spokeswoman for Abortion Rights' Scotland committee, said: "Abortion Rights did not take a position on this during The Smith Commission consultation period.
"There had been no significant discussion on this important matter during the Referendum campaign, and it arose during the late stages of the Smith Commission meetings.
"The Smith Commission report included a recommendation that there should be wide engagement and discussion before deciding what to do. This did not happen, and Abortion Rights shared the concerns of a number of organisations on this point.
"Now that the Government has lodged the amendments to the Scotland Bill, we can already hear loud and unrepresentative voices in Scotland from those who seek to impose restrictions on women's access to abortion services.
"Abortion Rights is concerned that, by devolving the powers over abortion law, without the careful and considered discussions promised, women will be worried about the future provision of services in Scotland.
"We are also concerned about the potential for different legal frameworks across the border, to the detriment of women and service providers.
"The NHS in Scotland currently provides an excellent service within the provisions of the 1967 Act, with the vast majority of terminations carried out directly by the NHS, on NHS premises.
"Whilst there is a gap in services for the small number of women seeking terminations after 18 weeks, this is under discussion with, and being addressed by, the Scottish Government."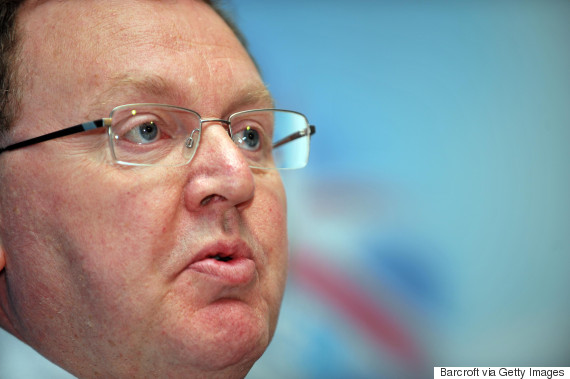 Conservative Scottish Secretary David Mundell
Conservative Scottish Secretary David Mundell announced last month there was no "convincing constitutional reason" why the law should not be devolved to Holyrood as he told MPs that an amendment would be made to the Scotland Bill.
Scotland First Minister Nicola Sturgeon has said the SNP has no plans to change the current UK abortion limit of 24 weeks if the Scottish government is handed the powers.
But some have seized on comments by SNP MSP John Mason, who favours stricter limits, who has said he would consider pushing for a review of abortion legislation if it were devolved.
"I would certainly want the opportunity to argue we could get the time limit down a bit," he said.
The current legislation dates back to 1967, and covers England, Scotland and Wales but not Northern Ireland, where abortion is illegal except in certain cases.