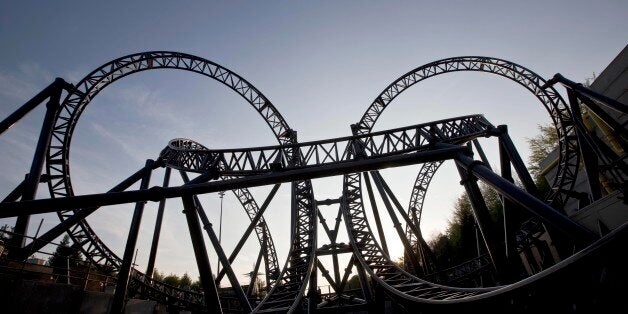 Five people were seriously injured in the incident on June 2, which resulted in the 500-acre theme park being shut down for four days.
Today the firm said: "At the end of a very difficult year, Alton Towers Resort has confirmed a proposed restructure of the business to be completed in time for the opening of the new season in March 2016.
"Regretfully however, it may result in the loss of up to 190 salaried jobs across the resort.
"We anticipate some of these will be accounted for by a programme of non-replacement of existing vacancies, early retirement, redeployment elsewhere in the group, and voluntary redundancy.
"As soon as employee representatives have been appointed a consultation period will begin."
They added that it appreciated the contribution employees had made to the business and "just how distressing this will be for everyone".
The firm said it hoped the reorganisation, combined with "a continuous programme of capital investment", would help protect "the bulk of jobs" at the resort for the future.
Last month, its owner announced plans to build numerous attractions across China as part of a joint venture with a Chinese media firm.
The deal will see it develop a Legoland park in Shanghai and various visitor attractions across the country in partnership with China Media Capital (CMC), it said.
Speaking about the joint venture, Merlin chief executive Nick Varney identified China as a key growth market for the group.
He added: "We see this partnership as providing a significant opportunity to accelerate our plans. We are also very excited to be working with CMC on the development and roll-out of new brands.
"By working together in partnership we will be able to combine our expertise in operating world-class attractions with CMC's insight and expertise in the Chinese market."