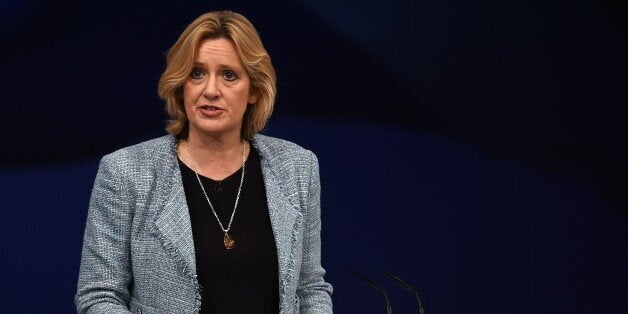 Climate Change Secretary Amber Rudd has shown the "dark side" of the Government after a leaked letter contradicted her public claim that Britain would meet its legally binding renewable energy target.
In June this year, Ms Rudd told the House of Commons the UK was "committed" to making progress towards the UK's 2020 renewable energy targets.
One of those targets is that 15 per cent of UK energy should come from renewable sources in 2020.
The letter reportedly claims that the UK will be hitting its target until 2017/ 18 but after that: "The trajectory then increases substantially, and currently leads to a shortfall against the target in 2020 of around 50 TWh (with a range of 32 - 67TWh) or 3.5% points (with a range of 2.1 - 4.5% points) in our internal central forecasts (which are not public).
"Publically we are clear that the UK continues to make progress to meet the target."
If the UK misses the target, the Government could leave itself open to judicial review and face fines from the European Court of Justice.
The leaked letter, which was reportedly sent to Foreign Secretary Philip Hammond Cabinet Office minister Oliver Letwin, Chief Secretary to the Treasury Greg Hands and Transport Secretary Patrick McLoughlin spells out the challenge facing the Government.
It reads: "Beyond a flat rate of renewables for each member state, the effort share for meeting the EU-wide 20% target was based on GDP. As a result of this, and the fact that the UK started from a very low base of renewables deployment, our target requires amongst the most significant annual growth in renewables deployment (16% average annual growth from 2011 to 2020) of any member state."
Greenpeace Head of Energy Daisy Sands described the latest revelation as "hugely shocking".
She said: "This letter shows us the dark side of the government's incoherent energy policy in full technicolour. For the first time, we learn that the government is expecting to miss the EU's legally binding renewables target.
"This is hugely shocking. But more deplorably, it is wilfully hiding this from public scrutiny.
"The government is planning on cutting support for the solar and wind subsidies in the name of affordability. "
The revelation the Government is set to miss the 2020 renewable target is the latest blow in the Tories green credentials.
Since winning power in May, a raft of green policies have been axed.
A spokesperson for the Department for Energy and Climate Change said: "We do not comment on leaked documents.
"As the Secretary of State has set out clearly in the House, renewables made up almost 20% of our electricity generation in 2014 and there is a strong pipeline to deliver our ambition of reaching 30% by 2020. We continue to make progress to meet our overall renewable energy target."