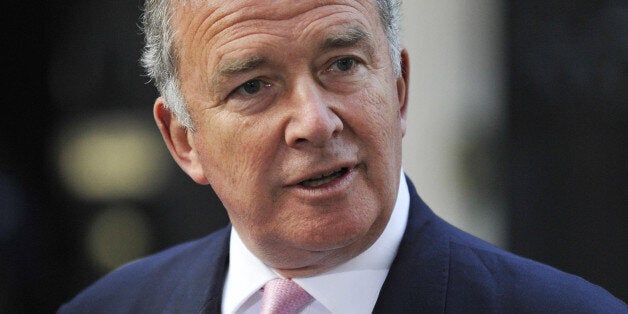 The Chief of the Defence Staff was manoeuvred into criticising Jeremy Corbyn by Andrew Marr, the former head of the Royal Navy has said.
The Labour leader has said he will write to the defence secretary to complain after General Sir Nicholas Houghton told the BBC presenter he would be worried if Corbyn's anti-Trident policy was "translated into power".
The General has been accused for overstepping the mark by criticising a civilian political leader and potential prime minister.
But Lord West, the former Chief of the Naval Staff and Labour security minister, told the Today programme on Monday the row had been "rather overblown".
"Andrew Marr is clever interviewer," he said. "He walked him gently down that route into saying those things."
He added: "I think he was trying to be careful but he got luffed into saying a little more than he should have done."
However Today presenter John Humphrys scoffed at the suggestion. "He's not a fool is he, he's a bright guy," he told Lord West. "I refuse to believe, with great respect, that people like you who get into those sort of jobs are that naive."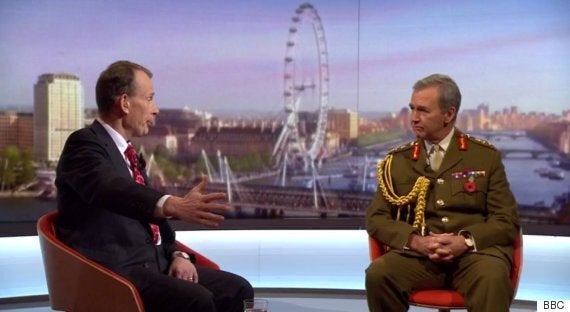 Lord West said the general had "strayed a little further than he should have done" as military officers "tend to say things as we see them rather than spinning things or being clever with our words".
The former Labour minister also said he would resign the party whip in the Lords if abandoning Britain's nuclear weapons became Labour policy. "I believe it would be wrong for our country to unilaterally disarm," he said. "It's highly likely I would resign the whip."
Labour's Shadow Defence Secretary Maria Eagle has backed up General Sir Nicholas Houghton, stating:""I don't think there's anything wrong with him expressing himself in those terms. I think he has to answer questions from journalists."
With Corbyn supporters and the Shadow Cabinet at odds over the renewal of Trident, Eagle also revealed that she had not yet met Corbyn to discuss the matter, saying only "I have a meeting in the diary".
Corbyn was also caught up in a row this weekend over whether he bowed appropriately at the Cenotaph during the Remembrance Sunday service. Sir Gerald Howarth, a former Conservative defence minister, said Corbyn was an "embarrassment".
However the Daily Telegraph's Charles Moore was more favourable. "He comported himself appropriately. Contrary to some comment, there was nothing wrong with his slight bow as he laid his wreath. He wore unobjectionable clothes, a red poppy and a respectful expression," he wrote.