While Carol Kirkwood was sadly voted off 'Strictly Come Dancing' this weekend, viewers will be seeing even less of her now, following her weight loss on the show.
READ MORE:
The 'BBC Breakfast' weather presenter has revealed she dropped a stone while competing on the ballroom show, despite not even being on a diet.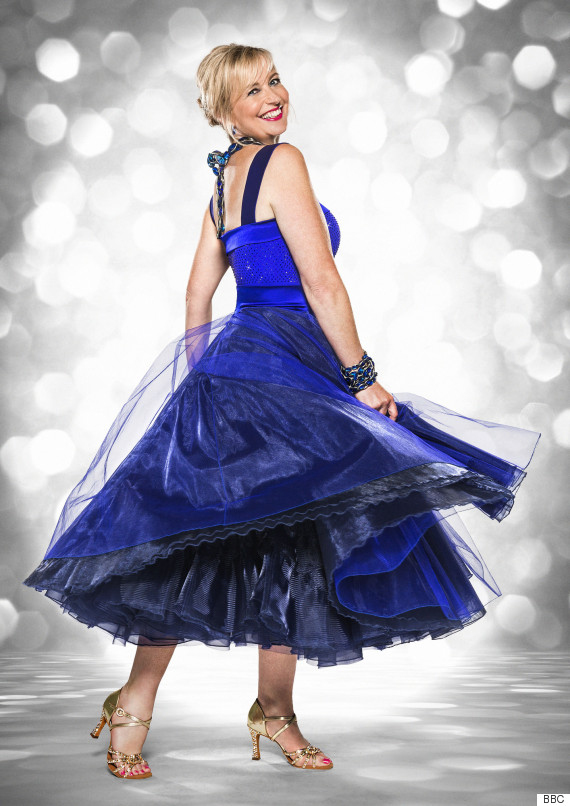 Carol Kirkwood
The show's tough training regime meant that Carol ended up losing weight without knowing, but she admitted she's wondering how she'll keep it off now that she's been eliminated from 'Strictly'.
She told Digital Spy: "I lost weight while I was doing 'Strictly', even though I was eating like a horse. I had lots of chocolate as well.
"I wasn't on a diet, but because we trained from seven in the morning until six at night. I went from virtually no exercise to seven or eight hours a day.
"Before, I was the kind of person who would drive around the car park to get as close to the supermarket door as possible. I just need to keep it off now! That's the hard bit," she added.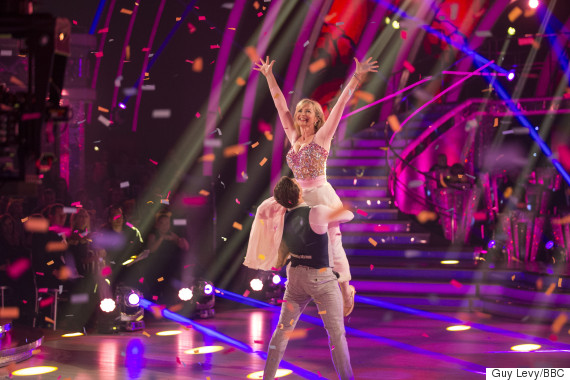 Amazing
Carol and dance partner Pasha Kovalev was voted off on Sunday (8 November) night's results show, after landing in the dance-off with 'EastEnders' star Kellie Bright and her partner Kevin Clifton.
After all the judges voted to keep Kellie and Kevin, Carol paid tribute to Pasha, telling host Tess Daly: "It has just been the most wonderful experience ever. I will never forget this as long as I live.
"A huge thank you to everybody from the runners to the make-up, hair, wardrobe, the lovely judges and all your encouragement, the fabulous contestants, the crew but more than that to Pasha. He's just wonderful. He's got the patience of a saint, the best teacher in the world, a gentleman and a gentle man so thank you."
'Strictly Come Dancing' continues next Saturday (14 November) at 6.50pm on BBC One.
LIKE US ON FACEBOOK | FOLLOW US ON TWITTER