Mark Gatiss has blasted the TV ratings system as "insane and iniquitous" and responsible for ruining the careers of talented people.
Mark has had a tough few weeks, as a writer for 'Doctor Who', whose "overnight ratings" have seen a ten-year low with fewer than five million viewers.
But he's come out fighting, telling this week's Radio Times that these figures are "based on a system of 5,000 set-top boxes, essentially a Gallup poll, and we all know how accurate they are… but people's careers and projects rise and fall with them.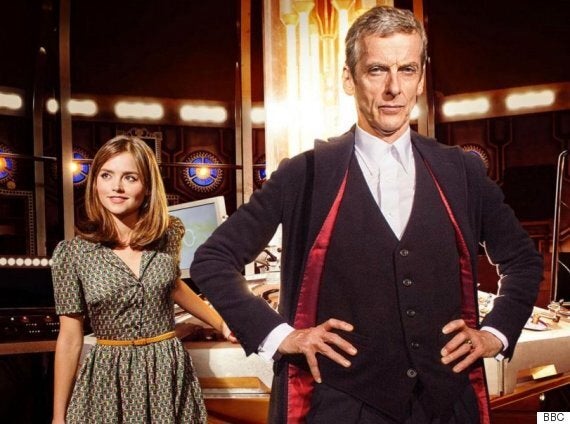 Doctor Who has been slammed for this series' ratings, but Mark Gatiss calls those figures "insane and iniquitous"
He adds: "This is nuts. Everybody watches television in a different way from the way they did four, five years ago. Yet the people who make a fuss about overnights are the same people who go home and watch TV in an entirely different way."
"That's the modern world we live in and I'm not being defensive, but when you add everything together – timeshifting, plus iPlayer – [Doctor Who's] ratings are the same as they ever were. But there is no capital in saying 'Doctor Who's ratings remain roughly the same', so people make a story out of it."
This year's triumphs have included 'Great British Bake Off', 'Strictly Come Dancing' and 'Doctor Foster', but Mark asserts there is a difference between this kind of entertainment and 'Doctor Who':
"There's a huge difference between the temporary popularity of a game show or factual entertainment show and something that has a proper legacy. Those episodes of 'Bake Off' or 'The X Factor', and their virtues are manifest, will never be watched again. Yet Doctor Who will be watched in 50 years' time, 100 years' time. It's a marathon, not a sprint. I love things to be popular, I want things to be watched, but this sort of scrutiny is deadly."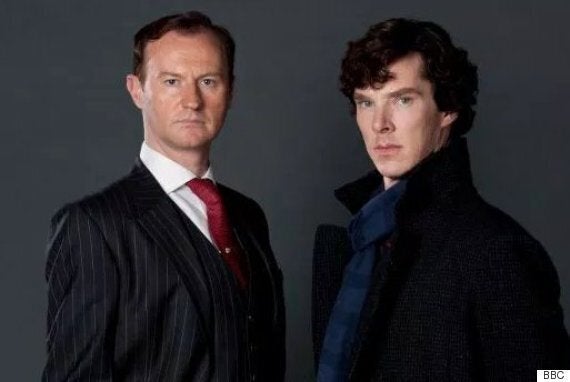 Mark Gatiss appears as Sherlock's brother Mycroft in the hit show he also co-created
As well as his script duties for 'Doctor Who', Mark is the co-creator of 'Sherlock', in which he also plays Holmes' brother Mycroft. The long-awaited 'The Abominable Bride' is the next episode in the global hit series, which will be aired on New Year's Day, on BBC1 as well as in cinemas.
Read the full interview with Mark Gatiss in next week's Radio Times, on sale now.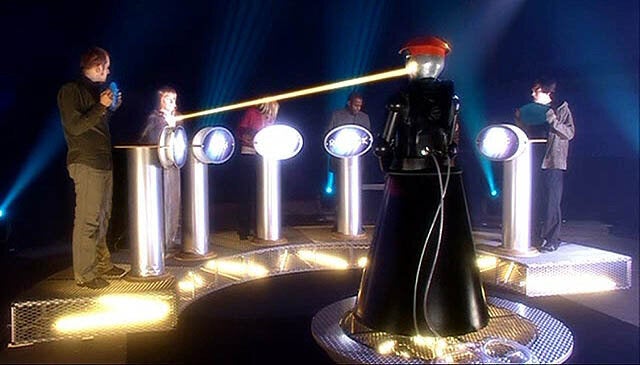 Best Celebrity Appearances On 'Doctor Who'