Well, good news all, there's another one.
Yup, Twitter is awash with outrage over the seemingly insensitive and rather crude questions that have definitely not been posed by the Channel 5 call-in show.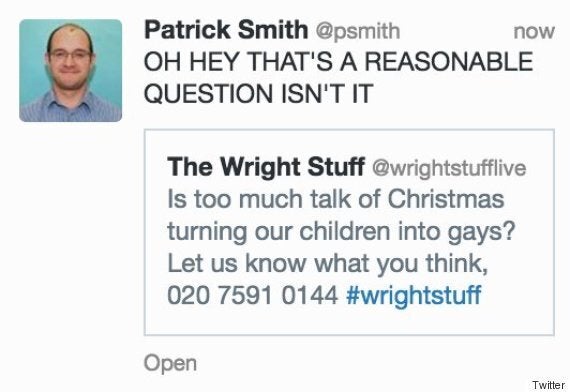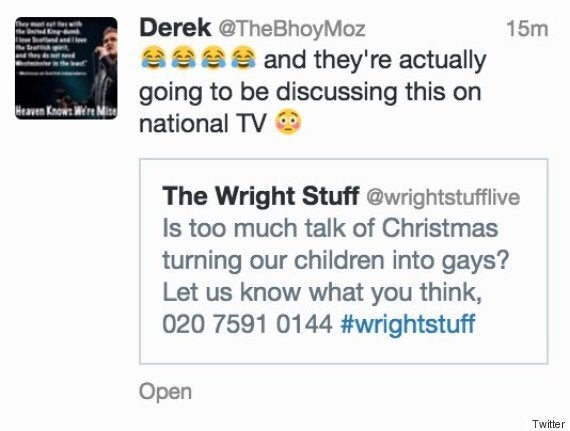 As a reminder, the previous spoof account which was quickly suspended, rose to infamy with the question: "Are people that take selfies more likely to join ISIS?"
Obviously the answer was no but that didn't stop people getting a little upset.
Matthew Wright hosts the discussion programme, which airs on weekday mornings on Channel 5.