It's an extraordinary story but strangely true – how writer Alan Bennett came across an eccentric homeless woman living out of her van in his genteel Camden terrace street, and allowed her to park – temporarily – her Bedford van in his driveway. And she ended up staying there for 15 years.
Now 'The Lady in the Van' brings the story to screen, with Alex Jennings playing Bennett and Dame Maggie Smith playing the indomitable Miss Mary Shepherd. Alex's impression of Alan Bennett is uncanny, the distinctive Yorkshireman saying himself he thought Alex had been practising for the last couple of decades, and Alex telling HuffPostUK, "He's always been there. I think everyone does him a bit. Alan's approval gave me confidence, even though he kept telling me toughen up while filming."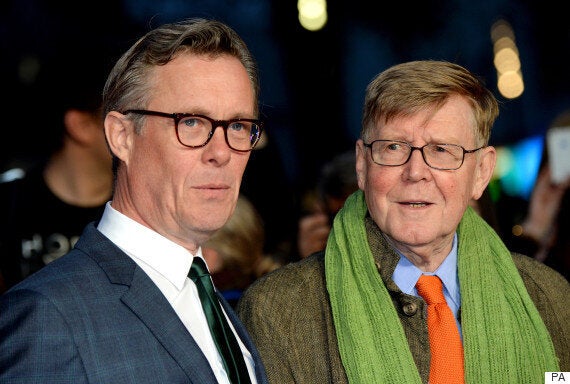 Alex Jennings plays Alan Bennett in the strange but true story of the lady in the van, who came to stay
It's not the first time Alex Jennings has taken his imitator's courage in both hands and brought a familiar face to screen. He played Prince Charles in 'The Queen', and while there's been no feedback from this particular subject, Alex can report "his wife told me she liked it".
But if his take on the Award-winning playwright is bang on, the actor isn't so sure he would be able to make a similar gesture of compassion to a stranger on this kind of scale.
"I don't know if I could have done what Alan did, and he is of course self-effacing about it, pretends it has nothing to do with kindness," Alex tells HuffPostUK. "But he's a good man, he's a man of integrity, his politics are fantastic and he's never waivered. I adore him."
Has making this film changed his attitude towards homeless people? He is thoughtful. "If I walk past and haven't given some money, I think I probably turn round more and go back. Maybe attitudes are changing. I was throwing out a sleeping back last week, and my father said, 'I'll have that for someone on Waterloo Bridge.' He's an 89-year-old man, but I hope people of all ages can feel something similar to that."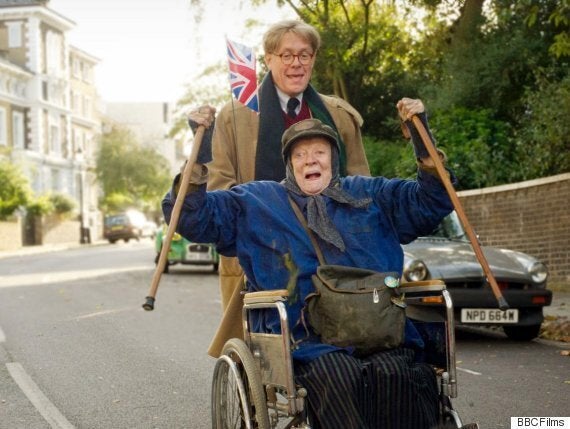 Alex Jennings stars with Dame Maggie Smith in 'Lady in the Van'
As well as the pleasure of speaking Alan Bennett's words in Alan Bennett's own clothes, Alex feels equally touched by the opportunity of sharing the screen with Dame Maggie Smith, a veteran he particularly enjoys "watching her being entertained by herself when she's coming up with stuff, and also when someone else does. It tickles her, and is very pleasurable."
What of Dame Maggie's own admission that nerves have increasingly made her difficult to work with these days? Alex shakes his head…
"She's never been difficult with me, and I've worked with her twice. She simply has high standards and, if you come up with the goods, she's with you and behind you."
'The Lady in the Van' is in UK cinemas from Friday.