In the latest in our WISE WORDS interview series - where stars from a whole range of fields share the important life lessons they've learned along the way - we're posing some of the big questions to synth pop supremo Vince Clarke.
Coincidentally, we've been thinking of Vince in this office over the last few days, with our favourite Kylie Minogue releasing the first single from her Christmas album - a duet with James Corden, and a cover of Yazoo's 'Only You' as penned by Vince himself. When pressed for his opinion on the new version, he is emphatic. "It's incredibly touching to hear it," he tells HuffPostUK. "It's the most satisfying thing ever to hear another artist perform a song I've written - far more moving than to do it yourself. For me, it's the ultimate compliment."
As one of the founding members of Depeche Mode, then with Yazoo, The Assembly and most enduringly as one half of Erasure along with frontman Andy Bell, Vince can lay claim to being a leading pioneer of some of the defining pop tunes of his generation - from Depeche's 'Just Can't Get Enough' to the dancefloor magic of 'A Little Respect', 'Who Needs Love Like That', 'Ship of Fools'. The list goes on and on...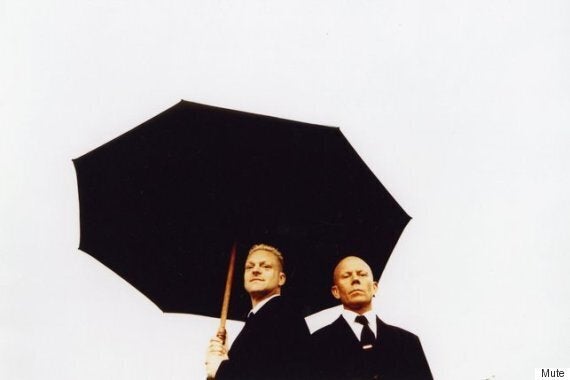 Andy Bell and Vince Clarke have been making music together for three decades
To celebrate the 30th anniversary of Erasure, the band are releasing a deluxe CD set of all these hits and more. For the unassuming Vince, it's just "a nice thing to have all those songs in one place", but it will no doubt mean more trips down memory lane to a land of glitterballs and perfect pop for their many fans.
To mark this special release, Vince talks to HuffPostUK about some of the lessons he's learned along the way, and what keeps him toiling away in his studio, decades after his first catalogue of hits...
What do you do to switch off from the world?
I do the ironing. On a Saturday morning. And go into my own little world.
How do you deal with negativity?
I'm not very good at handling it, I admit. I don't sleep. If something's troubling me, I'll lie there and then get back up at about two in the morning and head down into the studio to try to work it out. And then leave it to time. Hopefully, after a week or so, whatever it is will have diminished in size.
When and where are you happiest?
Probably in the studio. It's in my house (in Brooklyn). I can spend hours and hours at a time in there. I just love it.
What's the best piece of advice you've ever been given?
Appreciate your friends. I was told that at about 14 or 15, and it's still so true. My best friend is someone I've known since I was 10 years old, and I feel very lucky.
What has been the hardest lesson you've learned?
That it's a waste of time being jealous. It's very destructive. Over the years, I've learned to be better at seeing both sides, but that lesson's been a long time coming.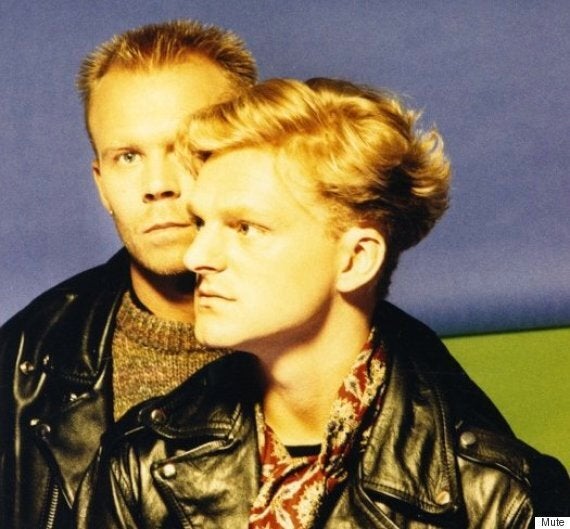 Vince Clarke says 'Blue Savannah' is his favourite from the Erasure catalogue - "it just felt like it wrote itself"
What would you tell your 13-year-old self?
What 3 things are at the top of your bucket list?
Spend time in the Lake District.
Write the greatest song ever. And hopefully to recognise it when I do it.
Perfect my recipe for a Cornish pasty.
What do you think happens when we die?
We just stop. So we have to get on with things in the here and now.
When do you feel a sense that we live in the presence of something bigger than ourselves?
Places like the Lake District. I don't necessarily feel spiritual, but I just appreciate the hugeness of it all.
What do you try to bring to your relationships?
Having a 10-year-old son will do that every day.
What was the last good deed or act of kindness you received?
I'm starting a small record label next year, and the support I've received from everyone I've reached out has been overwhelming - whether it's advice, support or just being there, it's just been so generous and it's so appreciated.
'Always - The Very Best Of Erasure' is out now on Mute, celebrating 30 years of Erasure.