The Health Secretary stated that the Government is also committed to reducing the number of brain injuries occurring during or soon after birth.
Hunt said: "The NHS is already a safe place to give birth, but the death or injury of even one new baby or mum is a devastating tragedy which we must do all we can to prevent.
"With more support and greater transparency in maternity services across England we will ensure every mother and baby receives the best and safest care, 24 hours a day, seven days a week – this is at the heart of the NHS values we are backing with funding from a strong economy."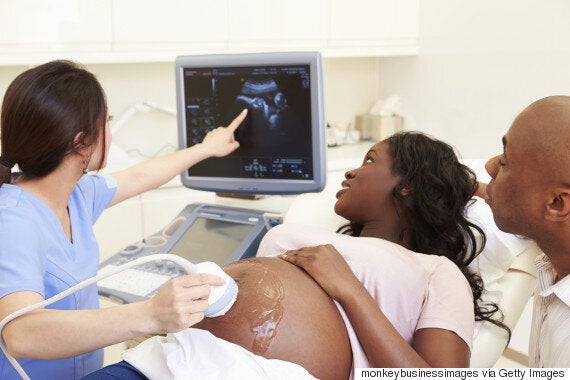 The Government will be investing in equipment to monitor babies heartbeats
England's stillbirth figures are higher than in much of the developed world according to a 2011 study in the Lancet medical journal, which ranked the UK 33 out of 35 high-income countries for stillbirth rates.
Sweden ranked much higher on the scale, thanks to a system which has brought teams together to focus on interventions to improve safety.
Hunt said "Countries like Sweden are proof that focusing on these issues can really improve safety – with the help of staff on the frontline, we can improve standards here at home."
To achieve this, Hunt says the Government will work with consultants and midwives across the country to ensure best practice is applied consistently across the NHS.
NHS Trusts will receive a share of over £4 million of government investment to buy digital equipment such as cardiotocography (CTG) equipment to monitor babies' heartbeats and quickly detect problems, and to provide training for staff.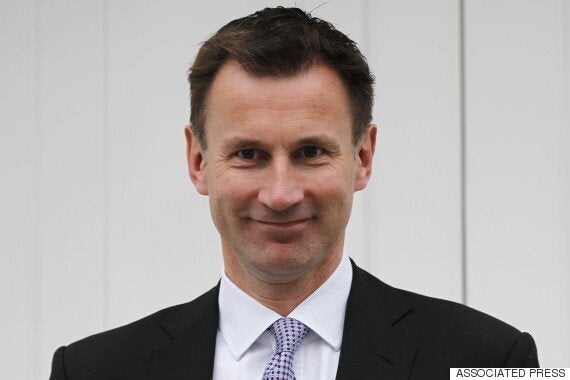 Jeremy Hunt made the announcement on Friday 13 November
A new system for staff to review and learn from every stillbirth and neonatal death will also be set up and over £1 million will be invested in rolling out training packages developed in agreement with the Royal College of Midwives and the Royal College of Obstetricians and Gynaecologists.
Dr David Richmond, President of the Royal College of Obstetricians and Gynaecologists (RCOG), said:
"We support this initiative and our important role in it as leaders of the profession. Good progress has been made but the fact is many of these incidents could be avoided with improvements to the care women and their babies receive."
One of the organisations the Government has called on to assist with the changes is the pregnancy charity Tommy's, which funds medical research into miscarriage, stillbirth and premature birth.
"Over time this initiative is expected to save hundreds of millions of pounds in the costs of caring for injured children and providing compensation, money that can be re-invested in improved front-line services.
"The Minister chose to make his announcements at a Tommy's research centre in St Thomas' Hospital in London. Tommy's has been pioneering the reduction of stillbirth with the research and clinical work carried out at all three of our research centres across the UK.
"We know that up to 1,000 deaths a year could be prevented if the learnings of the Tommy's research centres are turned into treatments that are offered, consistently and well, across the NHS.
"To make further improvements we have to carry on investing in research to understand why stillbirth occurs. We need to develop screening tests to identify mums who are at risk and find effective treatments.
"We have a real opportunity to make a significant impact on stillbirth in the UK but we need to remember that pre-term birth also affects up to 55,000 families each year and miscarriage affects one in four families – let's hope the government goes on from here to make those targets for reduction too.
"We will be continuing to make that point to ministers over the coming months, but today is still a good day."
The announcement has also been welcomed by other pregnancy and child brain injury charities.
Judith Abela, acting chief executive of stillbirth and neonatal death charity Sands, said: "We are extremely pleased to hear the government is committing to a targeted reduction in the numbers of stillbirths, neonatal deaths and brain injuries in babies.
"Sands has worked tirelessly since its Why17? Campaign in 2008 to put these tragic deaths on the national agenda and we look forward to seeing the detail of how this will be achieved.
"5712 babies died before during or shortly after birth in the UK in 2013, that's over 100 babies every week.
"We know that many of these deaths are potentially avoidable and a 20% reduction by 2020 should be easily achieved with standardisation of antenatal, intrapartum and neonatal care across England.
"It's refreshing to hear that the government will commit funds to this reduction, to better monitor babies in labour where poor understanding of and response to the baby's fetal heart monitoring is often the cause of brain injury and death during childbirth.
"We are particularly pleased to hear the government's funding commitment of £500,000 towards a new system enabling units to properly review a death when it happens.
"There is huge variation across England in the quality of mortality reviews undertaken to understand why babies die and to learn lessons about critical gaps in quality of care. This issue was highlighted by the Morecambe Bay Enquiry earlier this year, which identified a series of tragic and avoidable deaths of both mothers and babies, which spanned a decade.
"We hope those funds will go to supporting vital work Sands and the Department of Health have developed in consultation with a wide group of stakeholders, including the Royal Colleges, to create a national learning tool. This work needs to be transformed into an electronic tool. We very much hope the government will urgently take this work forward.
"However saving babies' lives and improving care is not only achieved through technological innovation.
"We know stillbirths occur when antenatal guidelines set out by NICE are not followed by health professionals. Supporting resources and training for midwives, and protecting the time they spend with women, as their first point of contact, is also vital.
"We also know from the huge variation in mortality figures across England that women living in poverty and women from ethnic backgrounds are at increased risk.
"Every woman in Britain should be able to expect the same high standard of care from their local services, whoever and wherever they are."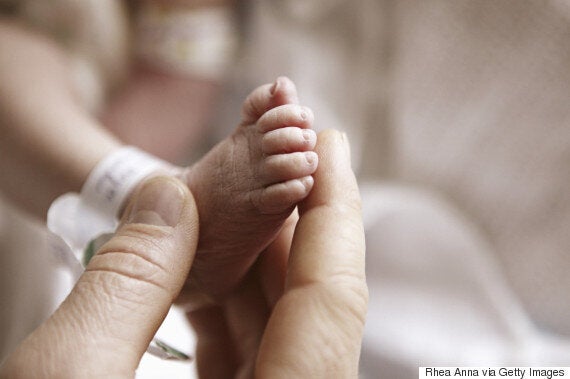 Elizabeth Hutton, CEO of stillbirth and pregnancy charity Count the Kicks said: "We welcome the Government's announcement of its ambition to cut stillbirth and neonatal deaths in the UK by half and are pleased that the Health Secretary has acknowledged that this is a serious issue that must be tackled.
"The UK is currently one of the worst countries in Europe for stillbirths with 16 babies dying every single day as a result of stillbirth and neonatal death. This announcement is a positive step forward in bringing that figure down.
"As a stillbirth and pregnancy charity, we are aware that many deaths from stillbirth can be avoided and that there are simple things that pregnant women can do to help avoid stillbirth.
"Count the Kicks works to spread awareness of symptoms to look out for and helps to empower women with the knowledge and confidence to seek help if they think that something is wrong with their baby.
"We will continue to campaign on this issue and spread awareness amongst the 800,000 women who are pregnant in the UK a year until the number of stillbirths and neonatal deaths reach single figures in the UK."
Hunt's commitment to reducing the number of babies suffering brain injuries was warmly received by the Child Brain Injury Trust.
"We welcome any improvement in care and clinical input to reduce the prevalence of brain injury in babies so we view the Ministers 'pledge' as a step forward.
"Brain injury is devastating and affects the whole family. Provision for families affected by brain injury continues to be underfunded and unsupported from a national perspective.
"Rehabilitation for children with brain injury is very expensive and with only very limited residential facilities available, families find it difficult to access. Schools are the main rehabilitation centres for children and families often cope alone.
"The Child Brain Injury Trust supports families affected by acquired brain injury (after birth) through the provision of a national network of support co-ordinators working in hospital, families homes and school."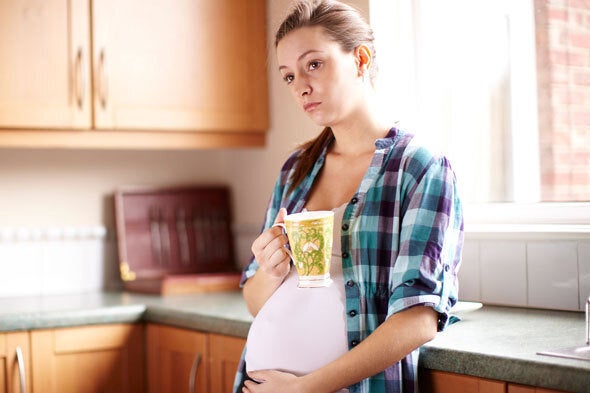 Pregnancy worries and words of comfort