The horrific moment a suicide bomber detonated their device outside the Stade de France in Paris during a match between the national team and Germany has been caught on camera.
In the video above the explosion can be heard before the crowd cheers and the announcer explains that he believes that the sound is "firecrackers being let off in and around the stadium."
The explosions that went off outside the stadium killed three people. The police later confirmed these were suicide attacks. The French President François Hollande, who was in attendance, was evacuated from the ground.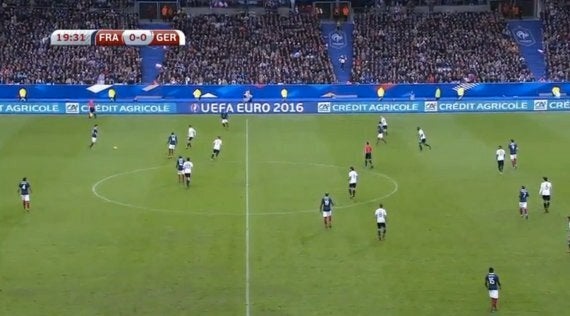 Explosions rippled the Stade de France
Gunfire and explosions rocked multiple parts of the city and 140 are reported dead after a wave of terror attacks swept the French capital, including suicide bombings, a shooting and a hostage situation. French President Francois Hollande deployed military personnel around the city after declaring a state of emergency and closing the borders.
The German team was evacuated from their hotel in Paris Friday morning following an anonymous threat. By midday, the team was allowed to return, The Guardian reported.
As fans were made aware of the situation that was unfolding, some took to the field:
The death toll at the Bataclan theatre, after gunmen took hostages, stood at around 100 on Saturday morning. French security forces raided the concert theatre, which was hosting an American rock band, killing two assailants. Speaking with The Guardian after escaping the Bataclan, a man described the scene as "carnage," adding there were "bodies everywhere."
Another attack occurred in the city after at least one gunman opened fire outside the Petit Cambodge restaurant in the 10th district, leaving 11 people dead.
In London, Prime Minister David Cameron said: "I am shocked by events in Paris tonight. Our thoughts and prayers are with the French people. We will do whatever we can to help." In Washington, President Barack Obama condemned the violence as an "attack on all of humanity." He said: "Once again, we've seen an outrageous attempt to terrorise innocent civilians," he said. "This is an attack not just on Paris, it's attack not just on the people of France, but this is an attack on all of humanity and the universal values that we share."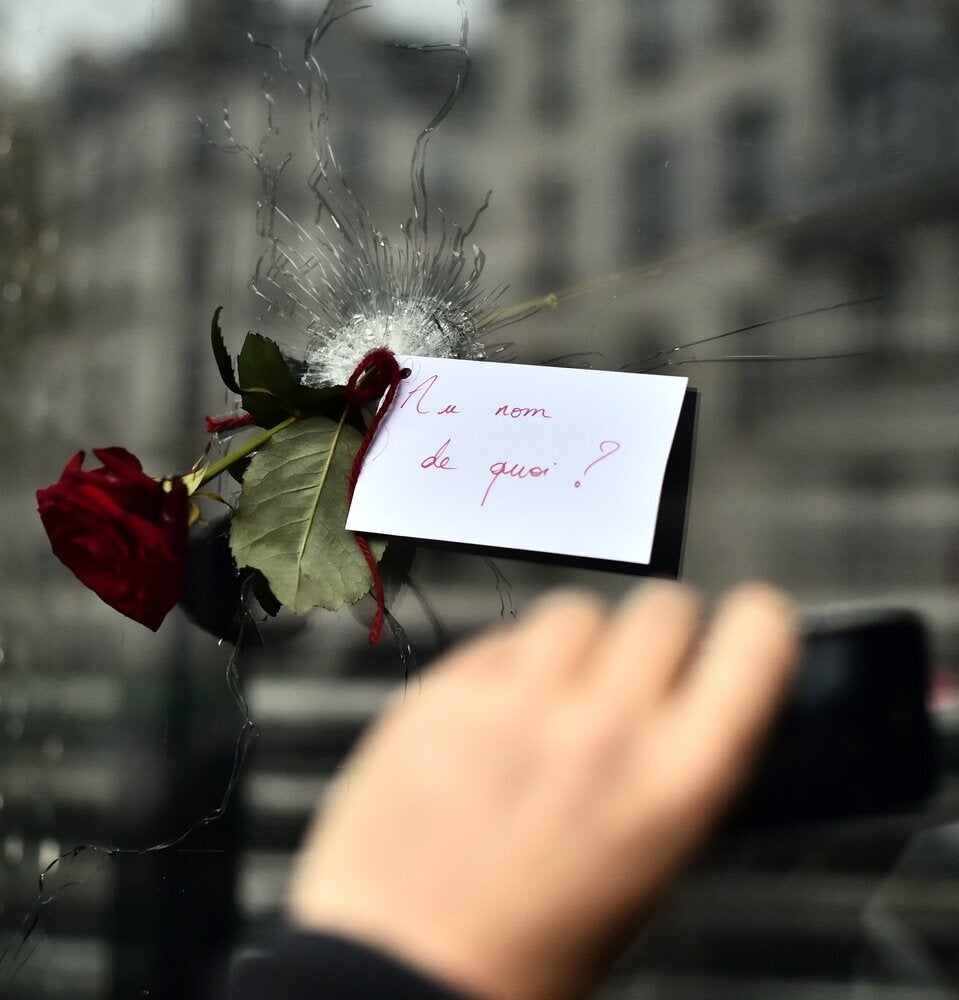 GRAPHIC WARNING: Paris attacks