Jeremy Vine finally made his departure from the 'Strictly Come Dancing' ballroom this weekend, having stayed in the competition a lot longer than his doubters had predicted.
The BBC news and radio presenter was the seventh celebrity to leave the competition, having been defeated with partner Karen Clifton in the dance-off on Sunday evening against rival Jamelia and her partner Tristan MacManus.
Jeremy paid tribute to his parter Karen after all judges voted him off, calling her "the best dancer, the best teacher, the best friend. We have been arguably knocking out people better for us for several weeks now and that is all down to Karen's choreography, persistence and understanding of where I was coming from.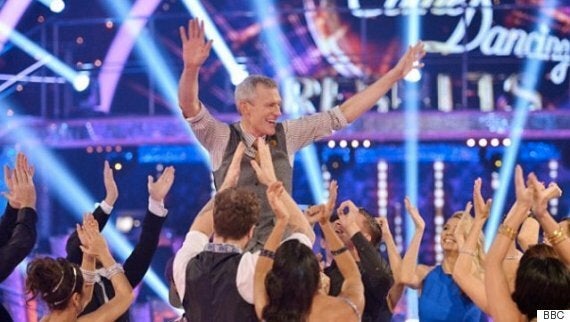 Jeremy Vine became the seventh celebrity to leave this year's competition
And Jeremy, who has made up for in enthusiasm anything he may have lacked in elegance during his time on the show added: "I've really appreciate all of the judges' comments - the stork hit by lighting was one of the best so thank you Craig! It started me on dancing, I am not quite there yet. My wife has said that at the next wedding we are at we are going to have to try and waltz but the floor will be cleared before that happens!"
Karen added, "You are amazing, your dedication, your passion and your love, for what we all love to do has been absolutely amazing and I do hope that you continue dancing and if not I am going to sneak into Radio 2 and dance with you!"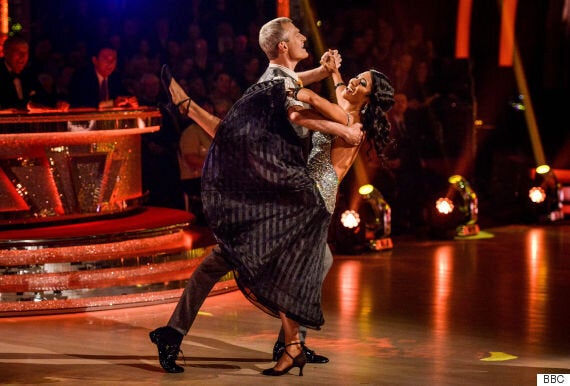 Jeremy thanked partner Karen for all her encouragement throughout the series
Jeremy told Radio Times afterwards that he had started to fear he would do better in the show than he deserved, saying, "I was beginning to get nervous that at some point I was going to knock out a good dancer and I wasn't sure how I would feel about that to be perfectly honest."
Back in 2008, Jeremy's former BBC colleague John Sergeant famously resigned from the show after staying in the competition week after week, despite both him and the audience knowing he was not exactly the best dancer.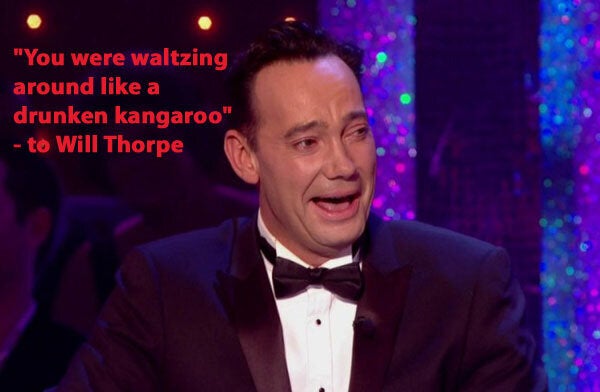 Craig Revel Horwood's Best 'Strictly' Put Downs