BBC Radio 4 presenter James "Jim" Naughtie made a rather unfortunate gaffe live on air this morning, swearing quite aggressively for an as-yet-unknown reason during the Today programme.
The characteristic 7am beeps were swiftly followed by a loud "shit!" from the presenter before he goes on to read the news as if nothing untoward has happened.
Monday's edition of the Today programme was supposed to make headlines for being the debut of Nick Robinson who stepped down as the BBC's Political Editor after being diagnosed with lung cancer in February.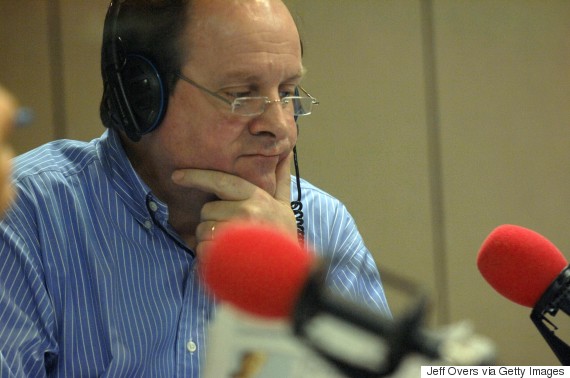 James "Jim" Naughtie
The gaffe certainly didn't go unnoticed.
It's becoming clear that Jim Naughtie and early mornings are not happy bedfellows. Warning - video contains strong language

— Badru WISE de BîðøÑ™ (@BadruWISE) November 16, 2015
Oops, was that Jim Naughtie who livened up the pre-7am news summary on @BBCr4today with a choice word? Made me chuckle in the shower anyway.

— Mike Jennings (@mikejennings101) November 16, 2015
What did Jim Naughtie just say on @BBCr4today ?!

— Deborah Mattinson (@debmattinson) November 16, 2015
A BBC spokesperson said: "The Today Programme was live on location from Paris and as with any live broadcast occasionally slip-ups may happen. We apologise to listeners for any offence caused."
It's not the first time Naughtie has turned the airwaves blue. He infamously called former culture secretary Jeremy Hunt 'Jeremy 'C**t'', a gaffe that sent a newsreader "under the table" in fits of laughter.
SEE ALSO: John Inverdale Says 'Rose-C***ed Glasses' During Radio Five Live Of Cheltenham Festival
Naughtie is known for his encyclopaedic knowledge of politics, his long and complex interview questions - one to US Secretary of State Condoleezza Rice famously clocked up 183 words - and of course, that Jeremy Hunt slip-of-the-tongue...
In his honour, here are our top five Radio 4 gaffes: