In response, a video from 2014 has resurfaced online of a beautifully eloquent and succinct clip of Professor Reza Aslan from the University of California appearing on CNN.
American comedian Bill Maher had argued that the "Muslim world has a lot in common with the ISIS" as many muslims "believe that people should die" for holding different opinions to them.
Aslan replied: "Islam doesn't promote violence or peace. It is just a religion and like every religion in the world, it depends on what you bring to it. If you are a violent person, your Islam, your Christianity, your Judaism is going to be violent."
Over the weekend a number of hashtags were trending on Twitter aiming to counter anti-Muslim sentiment.
Of course this is a horrendously simplistic view as eloquently highlighted in a tweet by LSE student Daniel Wickham.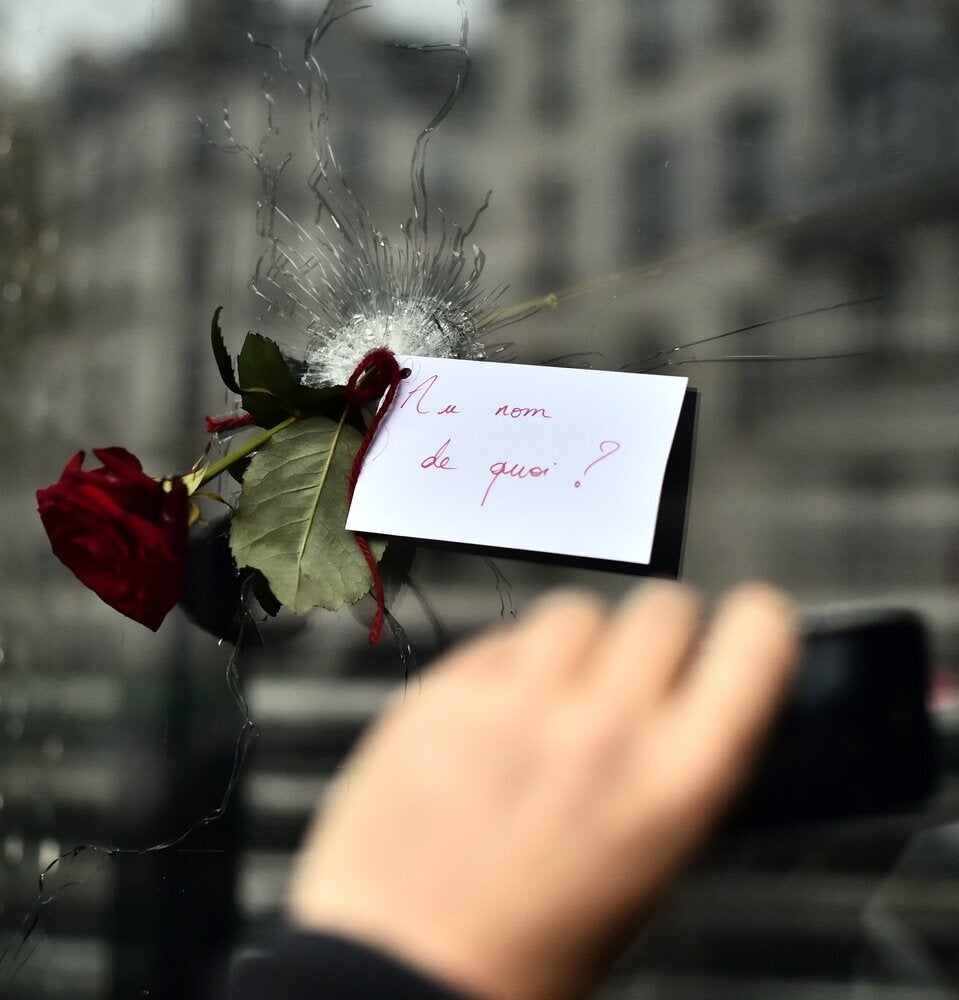 GRAPHIC WARNING: Paris attacks
WHAT WE KNOW SO FAR:

129 dead, 352 injured, 99 critically
Restaurants, football stadium, rock concert attacked
Attacker named as 29-year-old Omar Ismail Mostefai
French border controls increased, state of emergency declared
Seven extremists in three teams carried out attacks